Caila Is Quite The 'BiP' Business Woman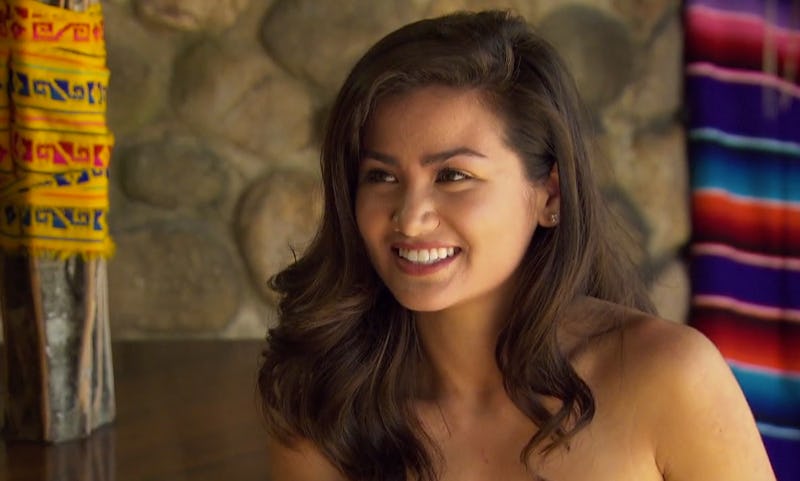 Bachelor in Paradise became a whole lot bubblier with the arrival of Bachelor fan favorite Caila Quinn. She, who lost the coveted opportunity to be Ms. Higgins and then narrowly missed being the Bachelorette, arrived on the beaches of Mexico looking for love Monday night. But, besides looking like she's constantly auditioning for a Pantene commercial, what is Caila's job? It seems she is currently working as a marketing manager and instructor for BollyX Fitness while also expanding her brand.
Before her rise to fame collecting roses, her LinkedIn reports that she lived in Boston and worked at the software company Reflexis while doing BollyX fitness Boston. But, after her time in the spotlight, she made a move to NYC, where she works for BollyX Fitness NY, and she also blogs. In her personal YouTube blog, she described her passion for BollyX Fitness saying:
"My team is just a small startup of passionate, creative, non-stop, kick-starting, solve every problem you can think of kind of people. And it's really inspiring to be around a team that really wants you to grow. I think that's kind of why I'm inspired to be a fitness instructor and be like them."
Like many past TV show love seekers, Caila's time on TV has allowed for other avenues of income. She is able to promote products simply by posting on Instagram, thanks to her 247,000 followers. Recently, she posted about her new fabfitfun box and supported a fellow contestant's charity with the hashtag #SheLift. Because for Caila, her career is in part promoting her brand as a young "explorer" of life in a new city.
Caila came close to being the leading lady of the Bachelorette series and her arrival on Bachelor in Paradise caught her the attention of several men. While I'm sure she hopes to leave Mexico skipping hand-in-hand with her one true love, more television time also means expanding her brand. The bouncy haired, 24-year old is much more than a young lady seeking roses and attention from the muscled, tanned Bachelor boys. Caila is a business woman likely seeking to promote her fitness company and herself.
That doesn't mean fans won't root for the Caila to find love. She's tuning into the show every week with us, as she referenced on her Instagram. Hopefully she finds a guy who will give her roses and support her blossoming career. Either way, there's always next season or Tinder.
Image: ABC