Badass Astrophysicist Claps Back At Troll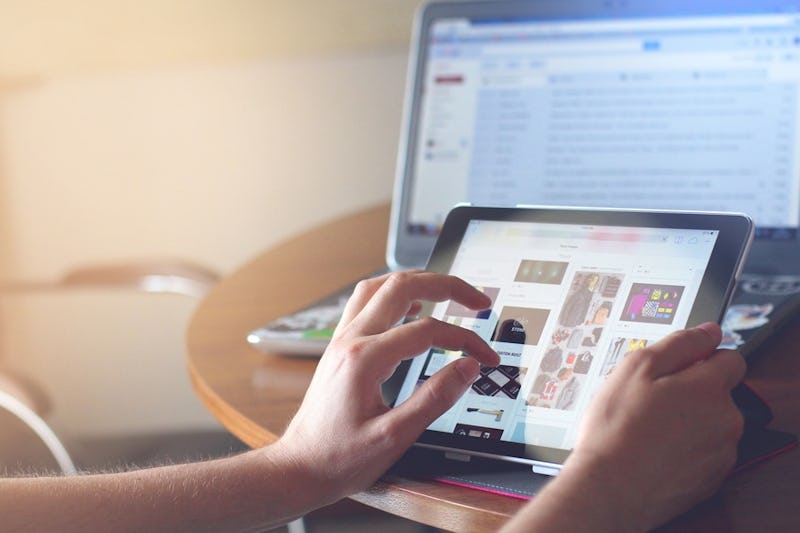 I'm sure you recognize this feeling: Someone is a total jerk, and then, too long after the fact to actually matter, you come up with the perfect comeback. If only! If this is you, you'll find this story deeply satisfying: A guy told an astrophysicist to "learn some science," and the scientist clapped back with the perfect tweet. Watching someone skewer a troll in less than 140 characters feels so good.
Dr. Katie Mack is a theoretical astrophysicist in Australia. According to her website, she studies "dark matter, black holes, cosmic strings, and the formation of the first galaxies in the Universe." She is also a science communicator who has written for about science for a popular audience in a variety of publications, and she has a large Twitter following of more than 59,000 people.
On Monday, Mack tweeted during an episode of the Australian TV show Q&A, which involved a discussion of climate change (and the validity of climate change theories) among a panel that included English physicist Brian Cox and Australian senator-elect Malcolm Roberts. In the show, Roberts denied that climate change is real, arguing that there needs to be more "empirical evidence." Cox promptly responded with graphs showing that evidence. Roberts, in turn, argued that the data had been "corrupted" by scientific agencies like NASA.
Mack took to twitter to vent:
Unsurprisingly (this is the Internet, after all), some users felt the need to explain to her just why she's wrong, including this shining example:
Mack's response was simple and on point:
This perfect comeback went viral, with even J.K. Rowling getting in on the action:
Twitter user Finkowska summed things up nicely:
Find out more about Katie Mack on her website.