Here's How Much Dating Apps Are Killing It In Rio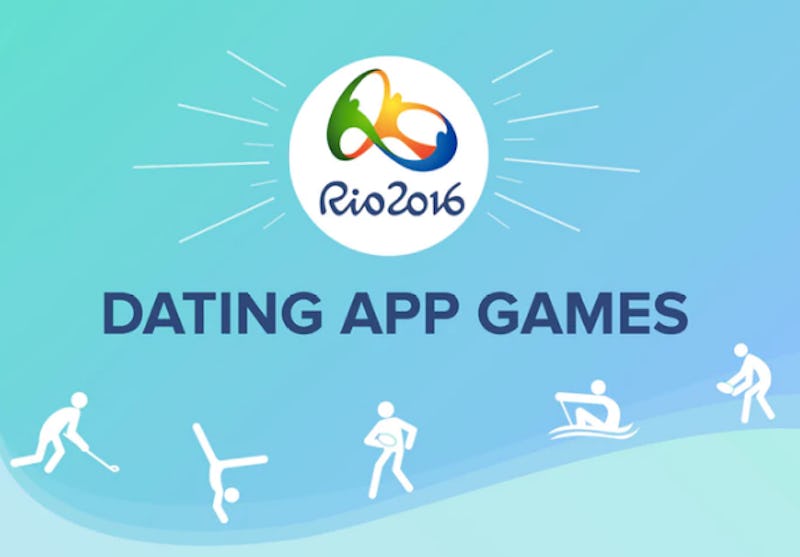 From trying to figure out which Olympic athletes are using Tinder to what's really happening in the Olympic Village (and all those condoms!), it's safe to say that dating has been the unofficial sport in the 2016 Summer Olympics that we've all been watching from the edge of our seats. After all, the swiping game takes dedication, patience, and strategy, so it's no wonder Olympic athletes are going taking home the gold on dating apps, too. In just the first weekend of the Olympics, Tinder saw daily active users increase by 64 percent and matches in the Olympic Village area soar by 129 percent. Rio also became the most popular place in the world for Tinder Passport, a feature of Tinder Plus that allows users to change their location and swipe anywhere in the world.
Dating app Bumble saw a rise in activity in Rio too — particularly in women's right swipes. "Women are usually very selective on Bumble, but in Rio they were much for likely to swipe right," a Bumble representative tells Bustle, "Potential matches there were really catching their eye, and it may be due to the fact that so many olympians were using the app!"
And Olympians and attendees weren't just swiping right more, they were talking on their apps more too. Dating app Happn, saw a massive increase in messages being sent on the app in several Rio hotspots between August 13-14. In the Copacabana Volleyball Arena, where Beach Volleyball takes place, there was a 4,211 percent increase in messages, in Carioca Arenas, where Basketball, Wrestling/Judo, and Fencing/Taekwondo take place, there was a 5,800 percent increase in messages, and in the Olympic Tennis Centre, where Tennis matches go down, there was a 4,467 percent increase in messages. I mean, who wouldn't want to talk to the hot Olympian they just matched with?
So what else happened in Rio across three popular dating apps? From which athletes were hottest on Tinder to the that country got the most matches on Happn, here's what really down during the first week of the Olympics (Aug 5-12, 2016:
Images: Dawn Foster/Bustle