Contermporary YA For The Adventurous Soul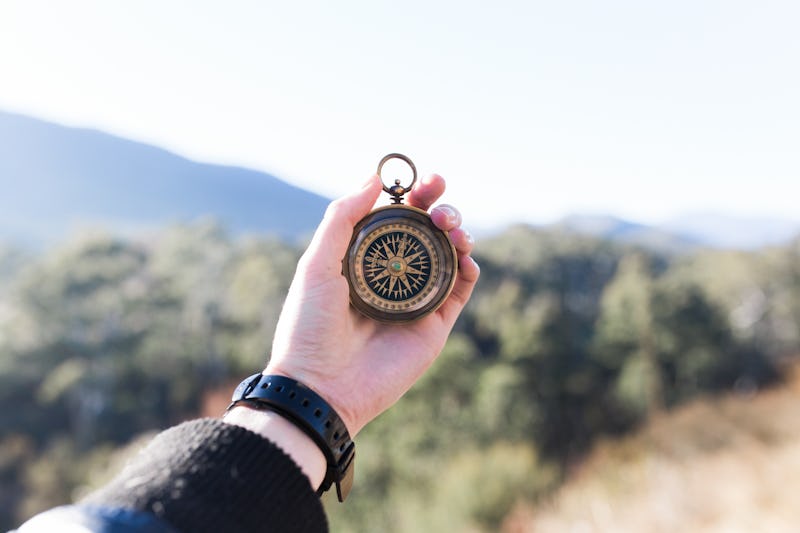 As someone who reads the YA more than any other type of book, I'm constantly on the look out for new young adult novels to sink into. And maybe it's the warmer-than-average fall weather, or it's just because I need a little adventure in my life right now, but I've been reading a lot of amazing novels that have to do with travel, life-changing journeys, and intense roadtrips that lead to self-discovery. I look for novels with characters you aren't afraid to head down the path less traveled. If you're looking for a few suggestions, I have mine below.
You might be heading out on a new adventure of your own soon: the first year of college, a brand new job, a study abroad trip with complete strangers, or a new relationship that sparks all different sorts of nerves. Whatever it is, it's more than likely going to be great, even if it feels scary right now. My best advice for diving into a new situation? Take a book with you.
From contemporary stories with characters that climb mountains to magical guitars that link two unlikely friends from across the world together, here are nine brand new YA novels I'm positive you'll adore:
Cara Jenkins is a competitive climber, and she grew up traveling around the globe and climbing the highest peaks with her mountaineering parents and uncle Max. But while competing in Ecuador, an avalanche destroys the mountain her parents and Max were climbing. Her life as she knows it comes to an end, and she's forced to move in with her grandparents and adjust to a normal suburban life. While Cara can't seem to get the grip on being a high school teenager, her adventure is only just beginning.
When a tsunami crashes a party on Malibu beach, Denver, her ex-best friend, and a handful of others manage to board a lifeboat that drifts out to sea. While on the open water, Denver wonders what will kill her first: dehydration, starvation, the most popular kids in school, or the girl she once used to think of as a sister?
If you've ever dreamed of backpacking through Europe, allow me to introduce you to your next favorite book. Jesse lives in of a house covered with postcard images of a famous Madonna art piece. He has a heart condition, and he knows he doesn't have long to live. So he plans one final adventure — for him, his best friend, and his girlfriend.
Ohio might not seem like the most exciting place to spend a summer, but it's the ideal relaxing place to spend a vacation for Aubree Sadler. But when her older sister gets into massive trouble and needs help, Aubree has to fly to Amsterdam, pretend to be her sister, and take over her summer bus tour job. When Aubree lands in Europe, she loses her neatly detailed list of facts, cell phone, and anything that would've made this transition easy. But on the bright side, she might find herself falling in love.
Summer's family is falling apart. In an attempt to save them all, her dad comes up with a crazy plan: they're moving — to Australia. The only thing that brings her any happiness is her guitar — a guitar that seems to be mysteriously connected to a new friend she makes.
Amber dreams of adventure. But she's stuck in her boring life where she's bullied for having two dads. Convinced she can't be the only one who wants a better life, Amber begins to search for girls like her.
Even though he's trying his best, Andrew West can't seem to catch a break. His teachers think he's not applying himself; he can't get a date; and he's constantly teased for either being too goth or gay. When he's finally had enough, he decides to run away with a group of teenage street performers and dumpster divers.
Gabriela made a vow to her soldier brother: If anything ever happened to him, she would make a pilgrimage in his name, walking through Spain to the Camino de Santiago. When her brother is horribly wounded in Afghanistan, she realizes she'll have to make good on that promise. In order to do so, she must travel with a guy she despises — her brother's best friend.
Sixteen-year-old Elsie Main lost her brother to a drowning accident five years ago, and it's haunted her ever since. While hanging out in her favorite boathouse, she meets Tay McKenzie, an adventurous guy who has mastered the art of free diving. Terrified but exhilarated all at once, Elsie begins to search for answers beneath the sea.
Images: Heidi Sandstorm/Unsplash