Wells May Not Be Single After 'Bach In Paradise'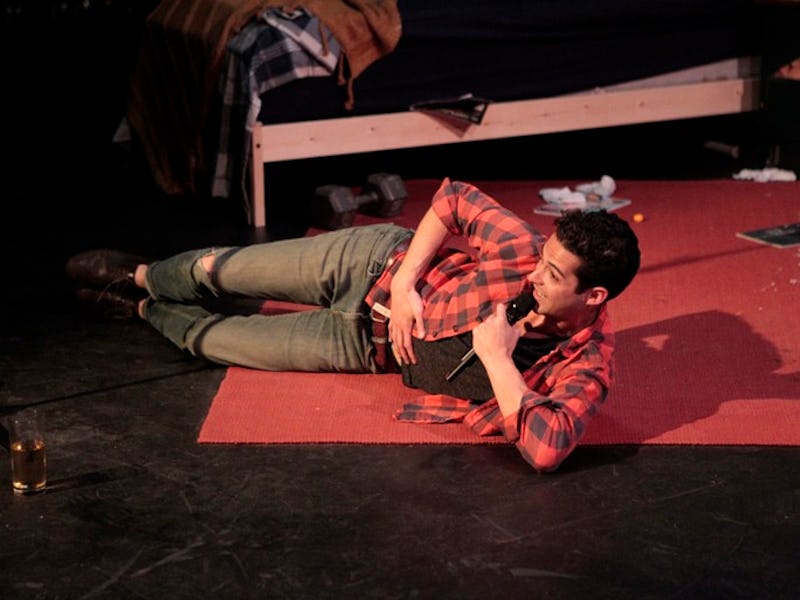 It was sad day throughout the Bachelor Nation when Wells was eliminated from JoJo's season of The Bachelorette. But that hasn't stopped the former contestant from continuing on in his search for love. In fact, Wells will appear on Bachelor in Paradise Season 3 very soon and once again spread his adorable charm to the masses. (Those lucky ladies won't know what hit them.) And while rumors about his time on the show abound, the real question is where this find him in the present day. Is Wells still single after Bachelor in Paradise or does he finally get that happily ever after he oh-so deserves?
Initially, Wells was romantically linked to former Bachelor alum and Nashville native Carly Waddell. The two of them were even spotted looking pretty cozy together at one point after The Bachelorette was done filming, making many believe early on that he wouldn't be getting that final rose. But now that he's about to pop up on Bachelor in Paradise, the rumor mill has gone into overdrive at the possibility that Wells and Ashley Iaconetti will hit it off big time and potentially develop into a full blown relationship. In the initial promo for the season, Ashley is even shown on a date with Wells and admits to the camera that "I feel more chemistry than I ever did with Jared."
Granted, things could cool down between the two of them just as quickly as they seem to heat up, but there's definitely some real potential there, which fans can expect in the very near future, if this week's episode description is any indication: "Continuing to feel rejected, the tearful bachelorette prays for a man to arrive and ease her broken heart – just as a handsome radio DJ steps onto the beach. Will this new arrival be the man to help her move on from her unrequited love? Will this self-proclaimed princess finally find her happily ever after in Paradise?"
Wells and Ashley may not be mentioned by name, but it's clear who is being talked about here. As of now, neither Ashley's nor Wells' social media accounts have indicated that they're still an item after the season has wrapped, so we'll have to stay tuned to figure out if this fling has flung. But, Ashley has been an avid supporter of Wells long before ever meeting him, which proves that she's not just being driven by loneliness over losing Jared. There are actual feelings there.
For all I know, Wells could still be single after Season 3 comes to a close (and if so, call me?), but his odds of finding happiness here look a lot brighter than when he was with JoJo. He certainly seems to have a lot of chemistry with Ashley right off the bat, and if it leads to something serious, then I honestly wish them all the best. If anyone deserves love, it's Wells.
Image: Rick Rowell/ABC