Will Nick Leave La Colonia On 'Fear The Walking De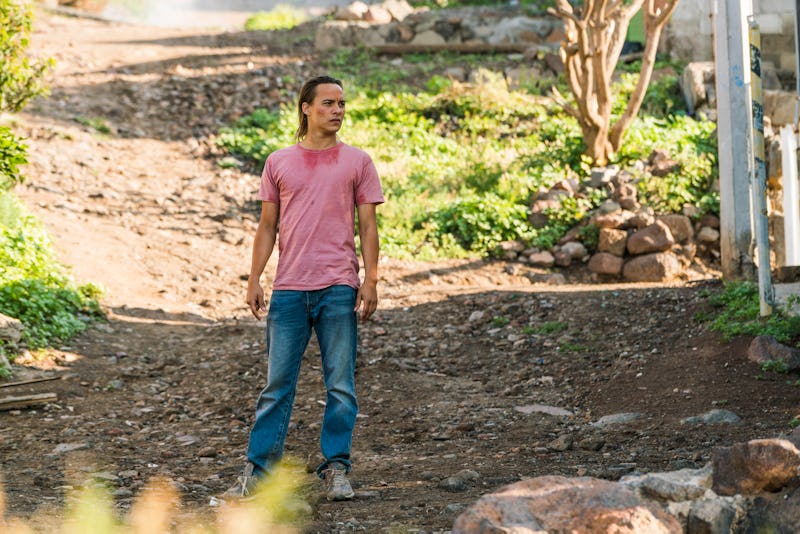 Every community on The Walking Dead and Fear The Walking Dead has an element of dystopia. However, what started out as horrifying on this Sunday's episode of Fear seemed like a decent idea by the end of the episode. Will Nick leave La Colonia on Fear The Walking Dead ? He has found a family that shares his values, though the rest of his biological family may not fit in as well as he does.
Luciana's people have an interesting ritual that we experienced right at the beginning of the episode. When a member of their group is infected, they give themselves up to a "wall" of zombies while the rest of the community watches. The fact that everyone is chanting in unison makes it seem like a sacrifice, but it's really a goodbye. This is how they contain the infection and survive in the apocalypse. Instead of hunting the infected, they have found a way to live with them. As the episode progressed, it seemed a lot less like The Lottery and more like a brutal, but necessary plan for the apocalypse.
Considering that Nick is also pretty chill with the infected, will he stay with this group? I can't imagine that Madison, Alicia, Strand or Travis would be into their lifestyle. If he wants to rejoin his family, he'll have to give La Colonia up. There's also the small matter of him causing trouble with the local grocery store gang. Nick's knowledge of drug addiction can only get him so far.
Plus — while I respect La Colonia's philosophy and I think they are one of the most stable communities that we've met in the Walking Dead universe, they are running out of supplies and Nick might come to a point where choosing life might mean leaving La Colonia.
Image: Richard Foreman Jr/AMC