A Real Life Mystery Helped Inspire 'Louis Drax'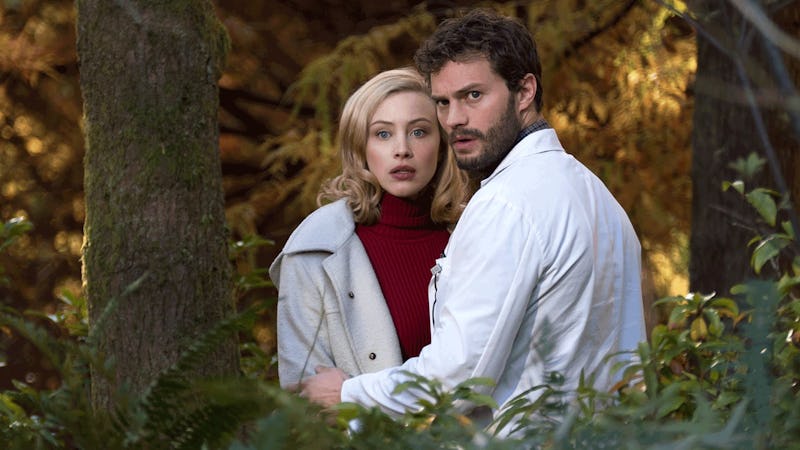 Is there anything more unsettling than a film about the supernatural that claims to be based on actual events? The Exorcist, The Conjuring, and The Amityville Horror were all inspired by purportedly true stories, which makes them so much scarier. The latest supernatural film to hit theaters, The 9th Life of Louis Drax, is more thriller than horror, but it's still pretty creepy. It tells the tale of Louis Drax, who has had eight near-death experiences before falling off a cliff on his ninth birthday. He enters a coma, and eventually starts using his doctor as a telepathic channel. But is The 9th Life of Louis Drax a true story?
Unlike the previously mentioned films, The 9th Life of Louis Drax is entirely fictional. The movie is based upon the novel of the same name by English author Liz Jensen. But even though the story was made up by Jensen, that doesn't mean she didn't get the idea from somewhere. As far as Louis' frequent run-ins with death, and his telepathic channeling ability, those details are certainly cut from whole cloth. But the instigating event of the story, Louis' mysterious fall from a cliff, comes from Jensen's own family history.
According to an interview conducted with Jensen by Joel Rickett of Bookbrowse.com, the author's mother, when she was 10-years-old, went on a family vacation in Switzerland. While there, Jensen's grandmother got into an argument with her eldest son, Leslie, who stormed off and disappeared. Four days later, with still no sign of Leslie, Jensen's grandmother went out looking for him and also didn't return. The next day, she was found dead at the bottom of a cliff. While Jensen's mother believes that the grandmother committed suicide, there was no proof that that's what took place. It was this mysterious fall from a cliff that formed the seed that would become The 9th Life of Louis Drax.
"[My mother] was convinced it was suicide, but I don't think the psychology works," Jensen told Rickett. "If you are looking for somebody, you don't suddenly give up and kill yourself. It is a mystery, and it is the basis of the book: A family outing in the mountains, somebody ending up at the bottom of a cliff, and the family being implicated in a way that isn't clear."
So even though The 9th Life of Louis Drax isn't a true story, the book wouldn't exist were it not for one tragic real life event that inspired its author.
Images: Summit Premiere/Soda Pictures; Giphy