14 Of The Sexiest Scary Movies Ever Made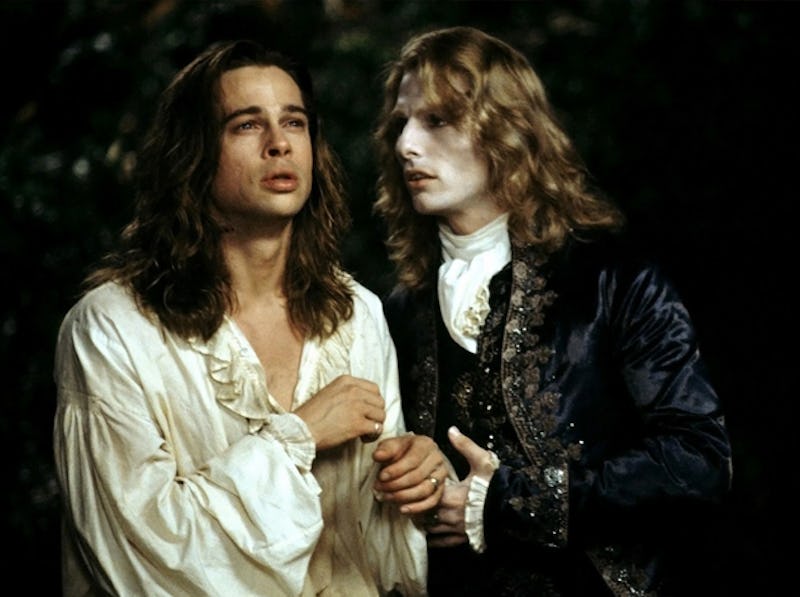 It's weird how some completely different things just go together. Peanut butter and jelly, Netflix and chill, bacon and milkshakes (trust me, they do), and of course, horror and sex. For whatever reason, practically every scary movie has some element of sex involved. Sometimes it's overt and drives the plot, other times it's a more underly theme of sensuality, and sometimes (most of the time) it just comes in the form of gratuitous nudity. Whatever the reason, there are loads of sexy scary movies out there, but which are the sexiest?
Sexy scary movies have been around for as long as scary movies have existed, really. Even 1920s German silent films like Nosferatu and The Cabinet of Dr. Caligari are sensual in their own subtle, retro way. And over the years, the sex in horror films and other creepy movies has evolved a number of times. From the abundance of naked breasts in the 1980s, to a greater focus on hunky male stars in the 1990s, to the more nuanced and stylized sexiness in modern times, just about every horror fan should be able to find something that tickles her fancy. So take a look below as I list of 14 of the sexiest scary movies ever made.
Nosferatu, $2, Amazon; The Cabinet of Dr.Caligari, $3, Amazon
Brad Pitt, Tom Cruise, and Antonio Banderas all play vampires. 'Nuff said.
Megan Fox is one of the sexiest actresses ever, and she certainly plays up that fact in this surprisingly feminist film.
Natasha Henstridge is a beautiful alien-human hybrid with one objective: To mate. And she does... a lot.
Tom Hiddleston is an ultra cool hipster vampire musician... if you're into that sort of thing.
In addition to bad boy George Clooney, this film also features quite possibly the sexiest scene ever put to film: Salma Hayek's bikini-clad snake dance.
Things get steamy between Catherine Deneuve and David Bowie, making this one high class and ultra smooth example of fright-filled erotica.
Vampire movies are generally the sexiest of the genre, and this classic is one of the best examples of that.
The whole premise of this never-ending series revolves around young, attractive people having sex. Of course, they get brutally murdered for doing so, but still.
A rare example of a horror film (or any film, really) that's shot mostly from the perspective of the female gaze, it's an insanely cut Christian Bale who exposes the most skin here.
Jack Nicholson plays the devil and spends much of his time getting it on with witches Michelle Pfeiffer, Susan Sarandon, and Cher.
Two words: Pottery scene.
There's something sexy about forbidden love... especially when it's between vampires and werewolves (sorry, Twilight, but there's nothing scary about sparkly vampires).
When the machines finally do attempt to conquer humankind, there's a good chance they'll succeed if they all look like Alicia Vikander.
It's a stylish gothic horror romance, but all anyone was talking about when this film debuted last year was Tom Hiddleston's butt.
These are the sexiest scary movies around, so if you enjoy a little skin with your scares, then all of the movies on this list should suit your needs just fine.
Images: Warner Bros. Pictures