This 'Big Brother 18' Houseguest Got Very Lucky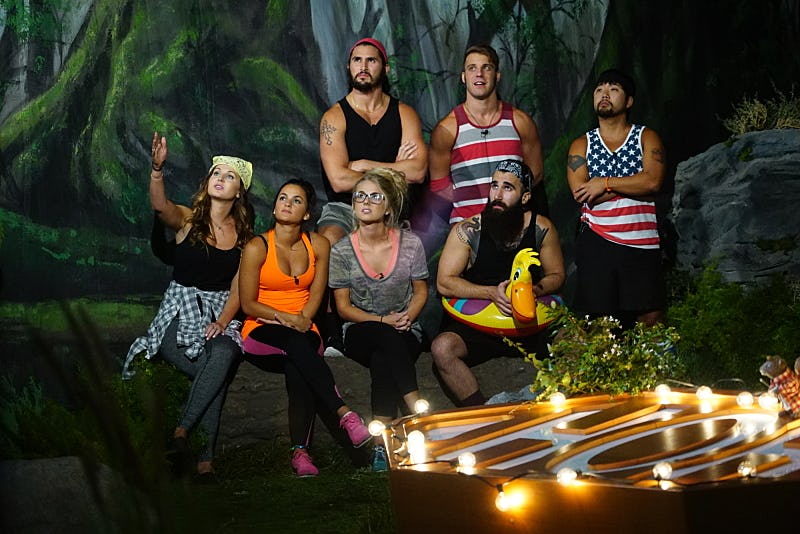 The houseguests were in for a surprise on eviction night Thursday when Julie Chen announced that the five jurors — Da'Vonne, Bridgette, Victor Zakiyah, and Paulie — would be competing in a Big Brother Jury Buyback competition that would allow one to earn their way back into the house for another chance at winning the whole season. (For those of you keeping track this is Victor's second chance at a second chance in the competition.) The competition, however, wasn't just amongst the jurors. Instead, they were invited back into the Big Brother house to compete in this week's HoH competition along with the rest of the houseguests. That's right, to get back in the game, one of the jurors had to be the the last juror standing, and then he or she will have a shot at being HoH if they are the last houseguest standing. (Yes, it's confusing.) Each juror tried their best, but there could only be one winner and Victor returned to the Big Brother 18 house, making him a two-time comeback champion.
This competition was teased for a few weeks, but it still came as a complete surprise to the houseguests and the jurors alike. Chen, however, teased that a juror would be coming back on her personal Twitter account, sharing a photo of the first four jurors, Da'Vonne, Bridgette, Zakiyah, and Paulie, dressed up for a competition.
In the end, though, it looks like they shouldn't even have bothered. After a long, dirty endurance comp, Victor was, unsurprisingly, the last juror standing. (He narrowly beat out Paulie and Bridgette.) Victor's a beast at comps, so it's not too surprising to see him waltz back into the Big Brother house. But, what this means for the competition going forward is anybody's guess.
Will Victor and Paul be able to take over the house as previously planned? Or, will one of them be evicted next week anyways? We'll see... on Biiiiiiig Brother!
Image: Sonja Flemming/CBS