Netflix Is Losing Some Of Your Faves In September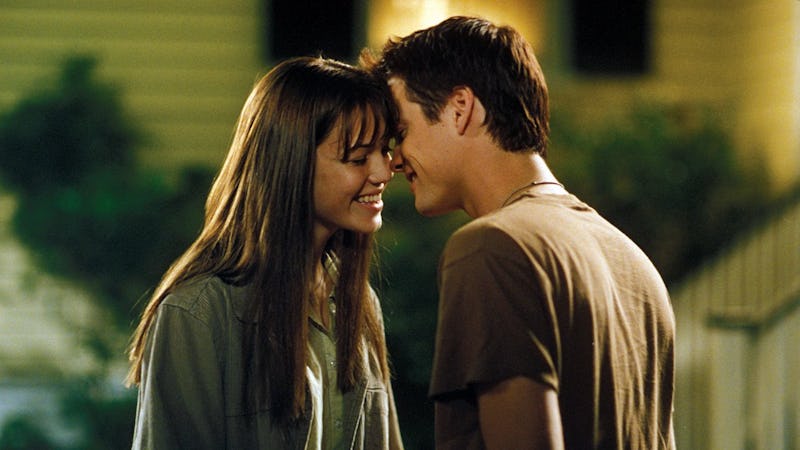 It's that time of the month again, guys. Netflix announced everything leaving in September just in time for you to spend the last few days of summer inside marathoning Melissa & Joey before it disappears from the streaming site. I wish I had better news, but if you are a fan of super sad teen movies, J.J. Abrams' TV shows, or training dragons then you need to spend some serious quality time with Netflix over the next few days. While Netflix is adding some cool new stuff in September, they have yet to forgo the monthly ritual of taking away a handful of your favorites.
Seriously, the list of shows and movies leaving in September is brutal across the board. Classic movies, cheesy horror gems, Disney movies — nothing is safe. The good news is since it is August, the weather is smoldering hot outside which is the perfect excuse to crank up the air conditioner, surround yourself with an obscene amount of snack food and invite your friends over for an end of summer/Netflix always takes away the things you love party.
September is coming and you need to watch these titles now before its too late. Trust me, you'll never forgive yourselves if you don't bask in the glow of Melissa and Joey's chemistry while you can.
1. A Walk To Remember
Shane West, Mandy Moore, and a soul crushing romance that could only have come from the mind of Nicholas Sparks. This movie was the '00s teens' The Fault in Our Stars.
2. The Color Purple
A feminist masterpiece, The Color Purple is a classic with beautiful performances from Oprah Winfrey and Whoopi Goldberg. It's not an easy film to watch, but it is well worth the emotional investment.
3. Melissa & Joey Seasons 1-4
Who's the Boss? with two of TV's biggest '90s stars? Yes, please. You know you need this show in your life if only so you can say you have seen every single one of Melissa Joan Hart's shows.
4. Lilo & Stitch
If you thought Netflix's deal with Disney would make movies like the adorable Lilo & Stitch safe, you were wrong. These cuties are heading back into the Disney vault for now.
5. Fringe Seasons 1-5
The creepy, sci-fi show from J.J. Abrams' team has a kick butt female lead, genuinely unsettling cases, and some of the best universe hopping storytelling this side of Star Trek.
6. The Haunting
Get a head start on Halloween with this spooky ghost story. As an added bonus you can envy the awesomeness of Catherine Zeta-Jones' character's flawless late '90s wardrobe.
7. Alias Seasons 1-5
Sydney Bristow is a national treasure, and her excellent spy skills should be appreciated accordingly.
8. How To Train Your Dragon 2
Toothless and Hiccup ride again in this sequel which wisely introduces Hiccup's dragonrider mom.
9. The Emperor's New Groove
Sure, this Disney movie is not as beloved as your childhood favorites, but it is pure comedy gold when you need a laugh.
10. My Babysitter's A Vampire
This movie could be a lost DCOM. It's a totally cheesy tween tale of vampire babysitters and mayhem, the perfect kind of late summer cinematic treat.
11. The Kids Are All Right
When two kids bring their biological father home to meet their moms their family gets complicated in a hurry in this charming movie starring Annette Bening, Julianne Moore, and Mark Ruffalo.
Watch these awesome titles now before they disappear along with the last days of summer.
Image: Warner Bros.