Amanda & The Twins Are Still Besties After 'BIP'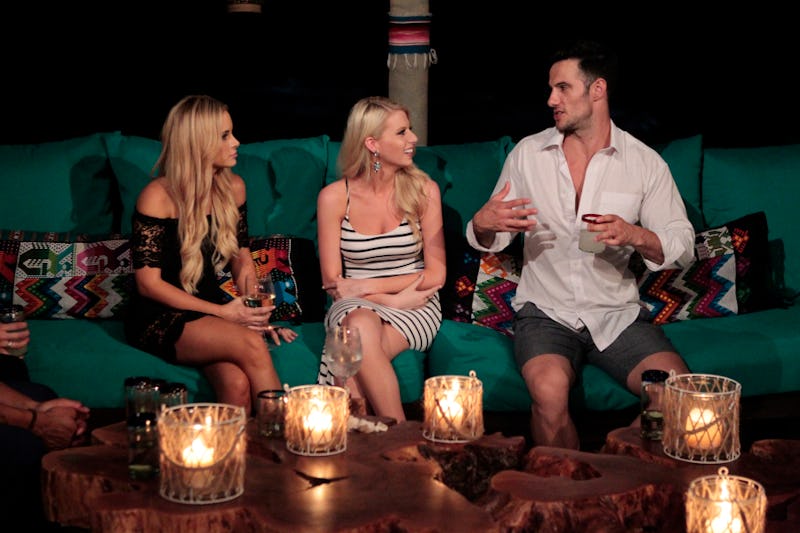 On Monday night's episode of Bachelor in Paradise the twins warned Amanda about Josh, since they didn't think he was necessarily there for that right reasons. It was the kind of hard talk that could completely destroy a friendship, and you could tell the twins really didn't want to have it, and Amanda didn't seem very thrilled with what they had to say. Are Amanda and the twins still friends after Bachelor In Paradise ?
There has been a lot of discussion from the contestants about Josh and whether or not he's a nice guy. Andi Dorfman claimed in her book It's Not Okay that he was allegedly emotionally abusive, and Josh has repeatedly called the book "fiction" and denied all her accusations. "I can't comment on specific things in any kind of book that my ex has written, because it's a fictional story," he said. "There's stuff that's so ludicrous; how do you comment on stuff like that?"
Unfortunately, Amanda is caught in the crosshairs. All of these claims and opinions about Josh are swirling around her, and all she thought would happen was she'd come to Paradise and kiss someone and maybe fall in love. When Emily and Haley confronted Amanda, Amanda cried and said she was confused, but ultimately decided to go with her own heart and stick by Josh. These three were besties from Ben Higgins' season of The Bachelor, and according to Amanda's Instagram, they're still hanging out when they can. Luckily, the tough discussion they had didn't derail their friendship.
I think this means that Amanda, Emily, and Haley are going to be friends to the end — they're the type of friends that can say anything to each other, and they'll eventually get over any hurt feelings. It can get awkward if you don't like a friend's significant other, but Amanda, Emily, and Haley seem to have cast any ill will aside and are just back to being the best of friends.
Images: Rick Rowell/ABC