Jared Probably Won't Go After Caila On 'BIP'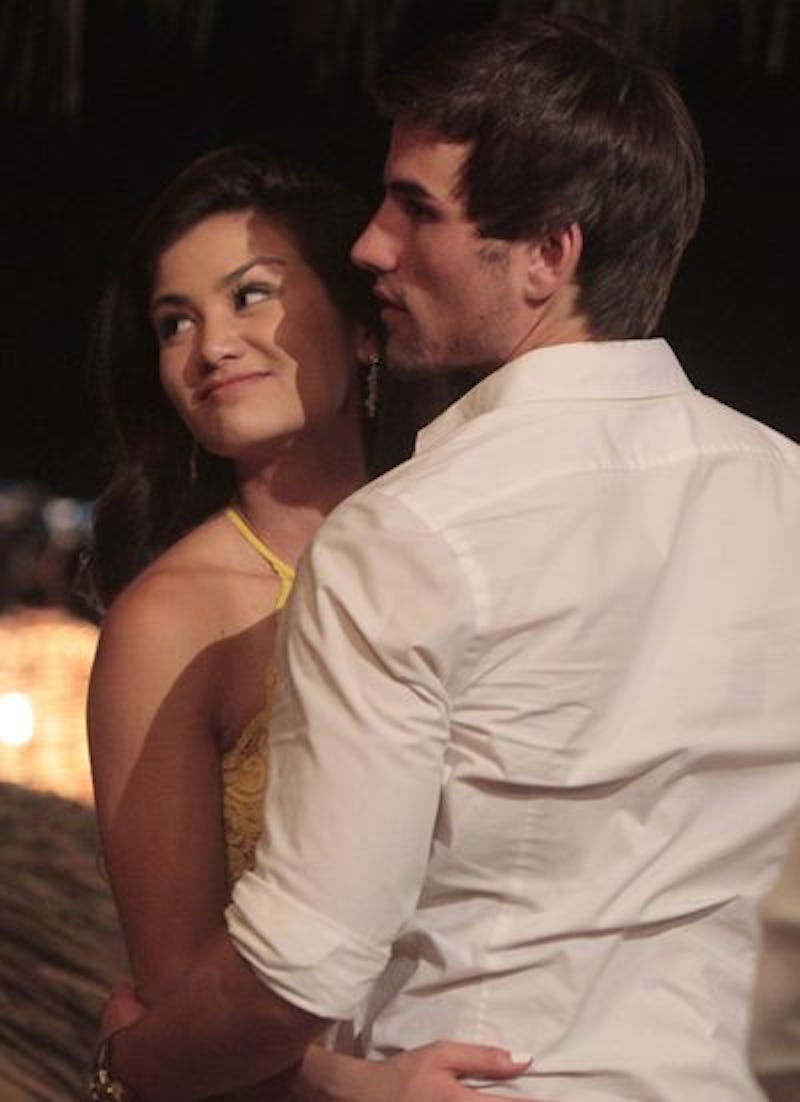 Bachelor In Paradise can make even the strongest person give up, and we're seeing it in Caila Quinn. She is in love with Jared, but Ashley is also in love with Jared, and Ashley has made a stink at every corner about Caila taking away the love of her life. Even though Caila and Jared are really feeling each other, Caila has had it up to here with Ashley and how Jared has to run everything by her, and it looks like she's ready to bail. Will Jared follow Caila home on Bachelor In Paradise ?
The previews give a murky view of Caila and Jared's relationship. They really do like each other, but Ashley keeps getting involved. I can't say I blame Caila for wanting to leave — Jared still has ties to Ashley, so he'll never put Caila in the number one spot for as long as they're in Paradise. The promo for the next episode shows Caila saying that she "doesn't need to talk to anyone else" and Jared saying that he does, so I'm going to venture and say that Jared won't follow Caila out of Paradise. Truthfully, it always seemed like Jared liked Caila more than she liked him, and maybe he realizes that if she leaves, he'll have more opportunities for love.
Ashley and Jared also may get in a fight — he screams, "This is about me, it's not about you," to Ashley, and she, like always, starts crying. Really, Ashley's best interest would be to remove herself from Jared entirely. I know she's in love with him or whatever (whatever indeed), but Ashley needs to stick with Wells. Or, I don't know, just be with no one and look inside herself for gratification. Either way, Jared is likely staying put on Paradise and Caila is packing her bags back home.
Images: Rick Rowell/ABC