Wren's 'PLL' Return Needs To Be Epic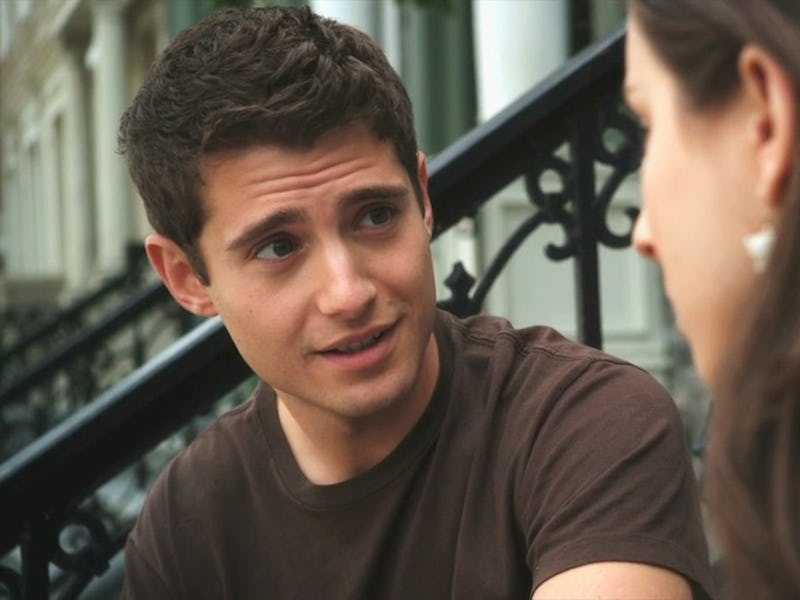 Now that it has been announced that Pretty Little Liars is ending after Season 7, the pressure is on for I. Marlene King to deliver an unforgettable ending for an equally unforgettable series. And from the look of things, that's exactly what she's attempting to do for PLL's final swan song. In fact, she recently confirmed to The Hollywood Reporter that Wren will return to Pretty Little Liars to help close out the story. And while we have yet to know how exactly he'll fit into all of the A.D. mayhem, we can take comfort in knowing that his comeback is in the very near future upon the show's return.
It hasn't been announced specially when Wren will return to PLL . It could be in the very first episode of Season 7B... or perhaps he won't show up until the series finale. (That's a worst case scenario though!) Even the extent of his story arc remains unknown. Will he only be back for one episode or multiple ones? Will it be in flashbacks or the present day? The fact is that anything is possible at this point, but in a way that's kind of what makes this whole thing so exciting, right? Plus, if we knew exactly when we'd see him, then it might make it easier for us to figure out his role in all of this, so keeping all of his details vague could be a strategic move on King's part.
Either way, though, this is huge news for the PLL community, considering Morris hasn't made an appearance on the show since way back in 2013 during Season 4. Last we saw, he was coloring an image of a woman in a red coat (shown above), which prompted many to believe he was the elusive A we'd all been looking for. Of course, that turned out to not be the case since A was revealed to be Charlotte DiLaurentis. But that doesn't mean the former Radley doctor won't have a significant part to play upon his return.
Thanks to a recent flashback from Hanna, we found out that not only had Melissa and Wren parted ways, but it was also due to Charlotte's interference. This may very well indicate that he's Uber A — aka A.D. — thereby still making him part of the villainous A game all along, like we've always suspected.
But regardless of when Wren comes into the picture, fans will still have an awful lot of time on their hands now that King has announced that Season 7B won't return until April 2017. So we're still looking at an eight-month gap until we're reunited with the Rosewood gang. But if Wren's involvement proves anything, it's that this final installment is going to be well worth the wait. Then again, would we expect anything less from a show like PLL?
Images: Freeform; Giphy (2)