Here's When To Watch Nick's 'Bachelor' Season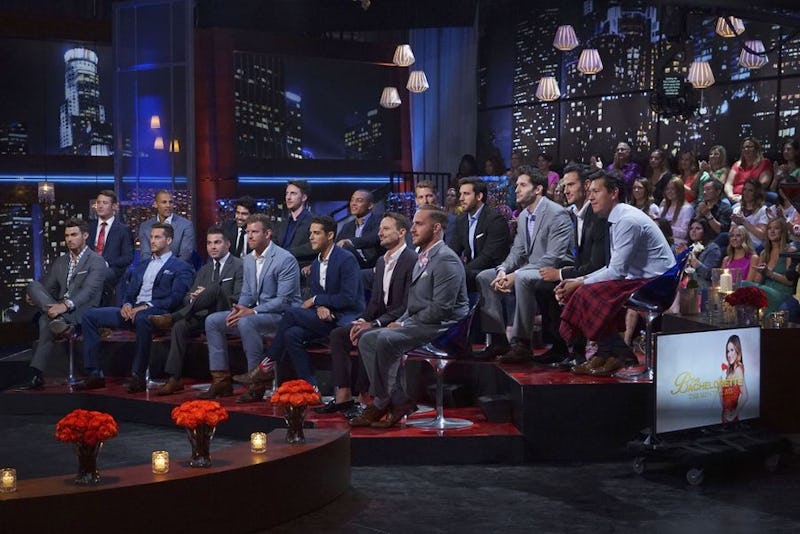 After months — OK, maybe it was only weeks, but it felt like months — of speculation among Bachelor Nation fans and teases from franchise producer Mike Fleiss, the new leading man looking for love on national television has been announced: Nick Viall will be the next Bachelor. Now that that particular announcement is out of the way, it's time to get down to the nitty gritty important details, like when will Nick Viall's season of The Bachelor premiere? I've got to know so I can set my countdown clock and make sure all my non-Bachelor friends know not to disturb me on that night.
ABC has yet to reveal an official premiere date, but if the network sticks to tradition, Season 21 of The Bachelor will premiere January 2, 2017. Ever since Season 13, The Bachelor has premiered on the first Monday of January, so it would make sense to keep the trend going with Season 21. That means Bachelor Nation fans have a little over four months to wait until The Bachelor returns. So, what do I hope to see when the reality dating competition makes its way back to my television screen this winter? Well, I'm glad you asked because I have some ideas.
More Ridiculous Professions
Listen, I know it's going to be tough to top "Chicken Enthusiast" from Season 20 of The Bachelor, but I have faith in the show's producers to come up with some fun and silly professions. Extra points if the ridiculous profession leads to plenty of puns à la The Bachelorette's Evan Bass, whose Erectile Dysfunction Expert signifier has provided more entertainment than I could have ever imagined.
More Wacky Introductions
To be honest, these past few seasons of The Bachelor and The Bachelorette have been a little lacking in silly introductions for me. Sure, JoJo Fletcher's unicorn mask and Luke Pell's actual-not-really-actually unicorn were pretty memorable, but I'm talking cupcake car-level wacky. I hope to see something truly memorable from some of the ladies on The Bachelor Season 21.
More Focus On Relationships
OK, I love drama just as much as the next person, but I can't be the only person who thinks the drama has surpassed the actual relationships as the focus of The Bachelor and The Bachelorette. Remember how much time we spent focused on Olivia Caridi and Chad Johnson rather than some of the other contestants? Sure, it may have been entertaining at first, but it started to overshadow what the shows are supposed to be about. I hope we get more focus on the actual relationships being built throughout the season on The Bachelor.
So, there's plenty to look forward to in Season 21 of The Bachelor — now we just have to wait roughly four months for it to actually premiere. If you need me, I'll be in my Bachelor Nation bunker preparing for Season 21.
Images: Byron Cohen/ABC; brunosayswhat/Tumblr; Giphy (2)