Wells & Jami Could Still Be Together Today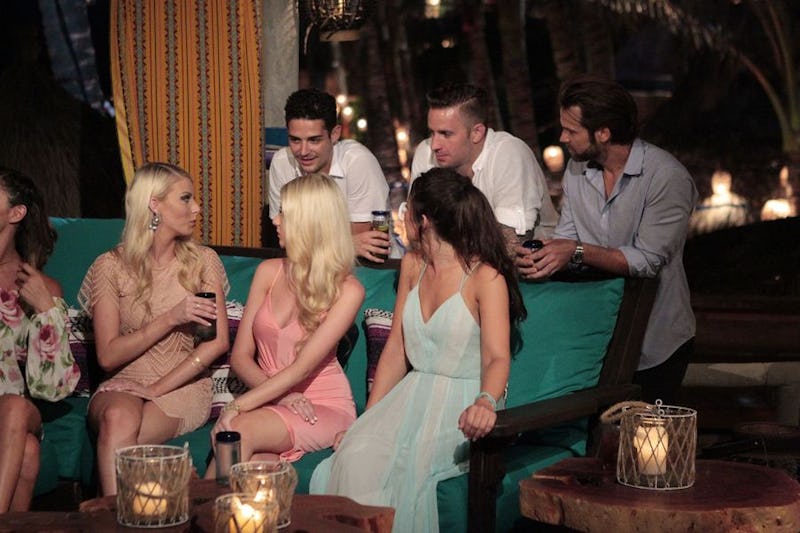 When I found out that Wells Adams was joining Bachelor in Paradise this season, I had never been so jealous of the women on the show. And I knew he'd probably turn a couple of heads, but I never imagined he'd create yet another love triangle for Ashley Iaconetti. She and Wells had a connection right off the bat, but then Bachelor alum Jami waltzed in and it was all over. After seeing how quickly they hit it off, you might be wondering if Jami and Wells are still together after BiP ... and so far, there's no indication of it. But that doesn't mean they aren't living happily ever after!
According to Wells' Instagram, he's still a single dude who spends most of his time bro-ing out with his friends. And as for Jami's? She seems to still be on the market, too. But of course, that doesn't necessary indicate their relationship status; they could be hiding the relationship for the sake of the show... even though that rule hasn't been applying to certain couples this season (cough Josh and Amanda cough). Really, the possibilities are endless, so whether you're rooting for them or hoping for a single Wells so you can get your shot, there's still hope.
Guess whether or not they stay together all depends on how Wells ends up feeling about Ashley... or his double date with newcomer Shusanna. Honestly, can you blame all these women for wanting to get to know him? He's just as adorable as I remember him from The Bachelorette. Sigh.
Wells, never change. Except maybe start thinking about making a decision. These ladies need to know where your heart is at!
Image: Rick Rowell/ABC