ColourPop's Fall Product Swatches Are Must-See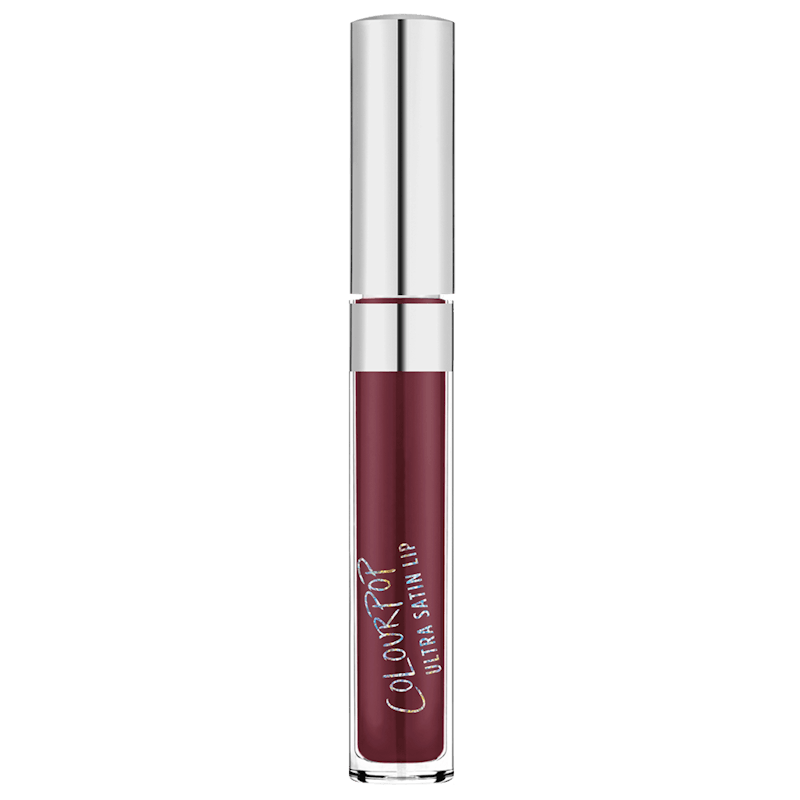 Not only has ColourPop been working hard to bring you products and save you money, but they're also continuing the lipstick-shopping fun. Yep. Just when you thought it couldn't get any better. Swatches of ColourPop's newest Fall Edit shades are going to convince you to make a purchase.
The brand announced that some of their newest fall shades would be available to shop at the same time their Labor Day promo began. Four shades were already available as free items in the promo, but getting to buy the just released plum colored lip gloss, eyeshadow and more from the fall line made their latest promotion even better!
If you haven't already, you can go ahead and shop the Sookie Glossy Lip, Hutch Ultra Satin Lip, Dukes Lippie Stix, Dukes Lip Pencil, Tang Matte Eyeshadow and Stereo Metallic Eyeshadow on the ColourPop website now. When you purchase these colors, you'll get even more of the fall collection for free! If that wasn't enough to sell you, these swatches will be! I hope you have your wallet handy. You're definitely going to need it because this brand makes it super difficult to keep from buying incredible makeup. I can't say I mind it too much, though. I'm just being honest.
First, they announced a surprise (you know, on top of an amazing promo). YAS!
Then they revealed even more of the Fall line and made it available to shop before the rest of the collection drops.
These deep plum-colored lippies are everything.
Seriously. How could you say no to these rich shades. And they're coming just in time for fall? This purchase really is a no-brainer.
Not only can you wear these stunning shades on your lips, you can also add matte and metallic versions to your lids to take your eyeshadow game to the next level.
1. Hutch Ultra Satin Lippie
Hutch Ultra Satin Lippie, $6, ColourPop Cosmetics
Is this the perfect fall color or what?
2. Sookie Ultra Glossy Lip
Sookie Ultra Glossy Lip, $6, ColourPop Cosmetics
Might as well shop these lippies in every finish. They're just too good to pass up.
3. Dukes Lippie Stix
Dukes Lippie Stix, $5, ColourPop Cosmetics
This is described as a "dark blackberry." And it's absolutely delicious.
4. Dukes Lip Pencil
Dukes Lippie Pencil, $5, ColourPop Cosmetics
You can't shop the lipstick without the pencil, right? Add this bad boy to your cart, too.
5. Stereo Eyeshadow
Stereo Eyeshadow, $5, ColourPop Cosmetics
You've got to get this shimmering stunner on your lids, stat!
6. Tang Eyeshadow
Tang Eyeshadow, $5, ColourPop Cosmetics
This lighter, more subdued rosey shade is just gorgeous.
So, what are you waiting for? Start shopping now!
Images: ColourPopCo/Snapchat (4); Courtesy ColourPop Cosmetics (6)