KathleenLights Has Another Beauty Collab Coming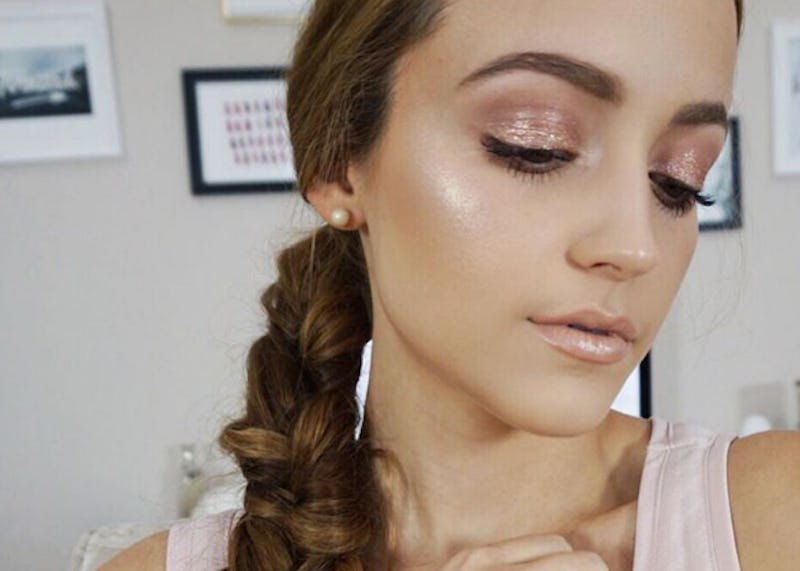 Just when you thought this beauty vlogger was done, she's back at it again. According to her Twitter, Kathleen Fuentes, aka KathleenLights, is doing another collaboration soon. She isn't giving away many details about it, but that hasn't stopped her fans from getting excited. Get those wallets ready, people! Because if it's anything like her other collabs, it's going to be great.
Do you want the good news or the bad news first? The good news is that Fuentes teased yet another collab on her Twitter. She didn't mention what brand she'd be working with or which product it would feature, but it's still pretty exciting news.
The bad news is that this will be her last one for a while. You really can't blame her though. The YouTuber has created three new liquid lipsticks, an eyeliner, and a highlighter palette just this summer alone. So this last one will be the cherry on top of a great makeup season for the beauty vlogger.
Considering she completely surprised her fans with the last brand that she worked with, there's no telling which company she'll work with this time. From her past announcements, I'm guessing she'll announce it on Twitter though. Basically, I'll be stalking her social media accounts until the big news is here.
There's more good news too. According to her tweet, the collab will be here sometime in October. That means not too much longer to wait, so you should start saving now. On one hand, her ColourPop products were completely affordable. They were only $5 to $6 each. Her MakeupGeek Highlighter Palette was a little pricier, so there's no telling what the next one will be.
Fuentes also said in the tweet that she'd be taking a break from the partnerships to work on some "personal things." Since the announcement comes just days after she asked her fans which type of nail polish brush they liked, fans have started connecting the dots between the two and speculating that she might be working on her own nail polish line, however the vlogger hasn't said anything to confirm or deny this rumor.
Regardless of what the new product is, you already know it's going to be great. I don't know about you, but I'm dying for more details!
Images: kathleenlights1/Instagram