KathleenLights' Fans Are Excited For Her Collab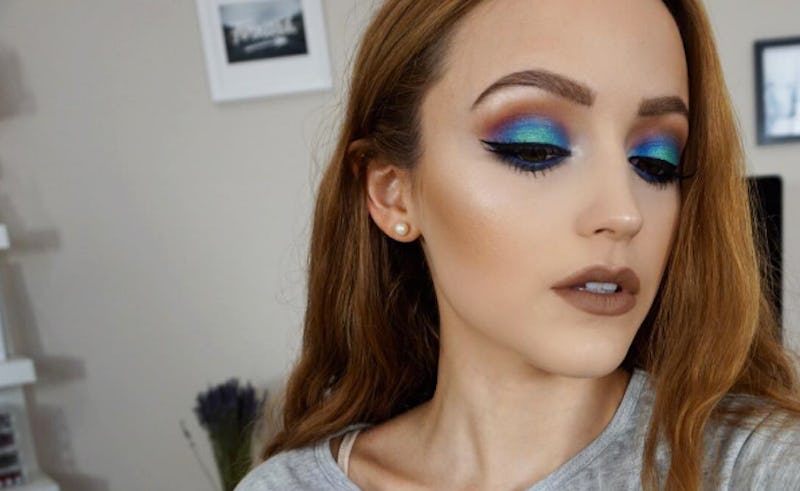 Stop what you're doing, because there's about to be another beauty product on the market. According to her Twitter announcement, Kathleen Fuentes, aka KathleenLights is creating another collab. Although the beauty vlogger hasn't released any details yet, that hasn't stopped her fans from getting excited. No matter what Fuentes' new product is, the reactions will get you in the shopping mood.
As if her ColourPop Cosmetics products and her MakeupGeek Highlighter Palette wasn't already enough, Fuentes is at it again. The YouTuber posted a tweet saying that she's working on a brand new collab. There weren't many details given just yet, but she did mention that it would be out sometime in October. That means you don't have too much longer to wait to get your hands on the mystery product.
Fuentes also said in the tweet that this would be her last collab for a while. That doesn't mean that she's taking a break from her channel though. She said that she would be working on "personal things" instead. That has fans wondering if she is working on her own nail polish line, since she recently hinted at something like that on Twitter, but it could be anything since she hasn't confirmed the rumors. Basically, you still have a lot to be excited about.
There's know way to know who she'll be working with next. If I had to guess though, I'd say it'll be another well-known makeup brand. Considering she's already created tons of different shades of liquid lipsticks, eyeshadow, and highlighter, there's no telling what she'll come out with this time.
Just because the details aren't here yet, doesn't mean that people aren't happy to hear about the news. Fans have taken to social media to guess which products come next, speculate about what "personal things" Fuentes is working on, and, of course, show their excitement. Here are some reactions that sum up how people are feeling.
Just take it all, Fuentes.
If this product is half as great as the others, it'll be another bestseller.
Amen to that.
Fans can only hope!
My reaction exactly.
Tell us, tell us, tell us!
Same.
That's a true fan right there.
Claps all around!
Basically, everything about her tweet is making fans very happy.
Images: kathleenlights/Instagram (1)