Rocky Wasn't Likely To Return To 'Below Deck'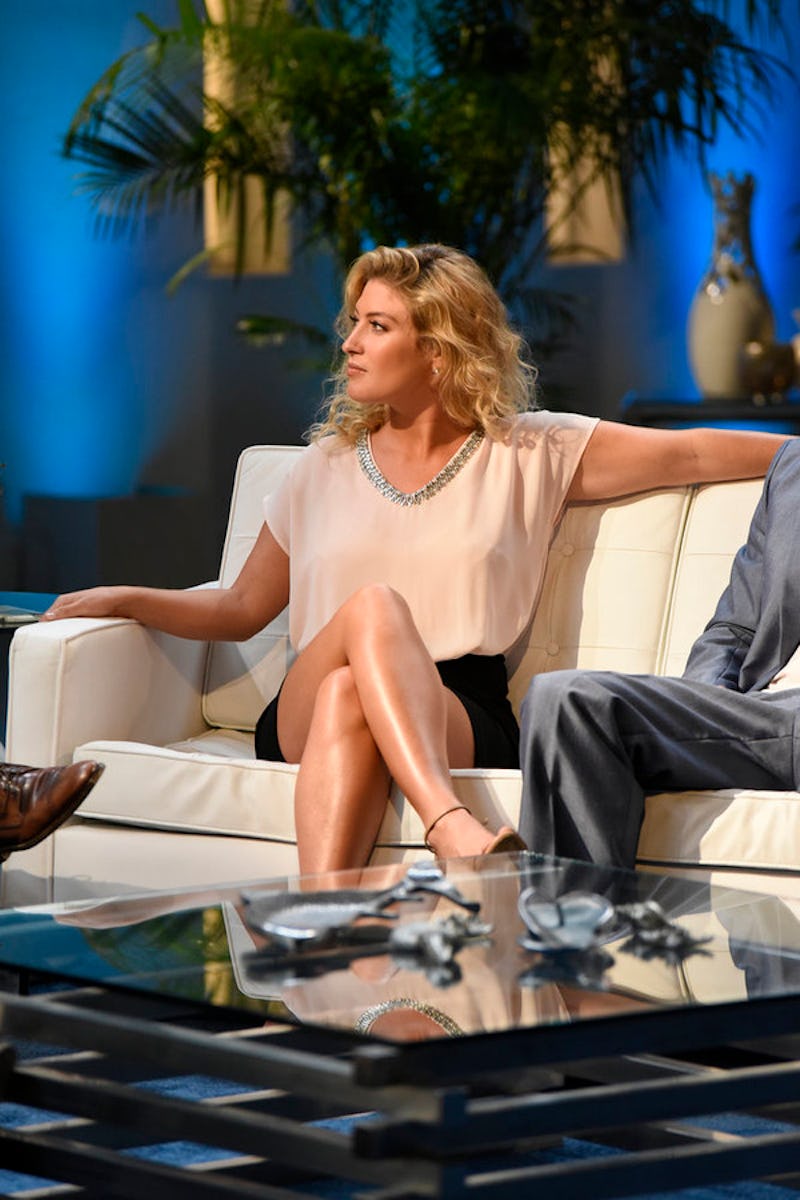 Rocky Dakota was the most explosive member of the Season 3 Below Deck cast, and she had an eccentric sense of humor that added so much to the season. So why didn't Rocky come back to Below Deck? Bravo had no comment on why Dakota won't be returning, and since the network makes the ultimate decision about the cast, only they can know for certain. But that isn't stopping other cast members from speculating. In an interview with the Watch What Crappens podcast, Kate Chastain called Rocky's exit from the show a result of "bad karma." Captain Lee has made some similar comments on Twitter (more on that below), so they both seem to believe Rocky was allegedly fired. When Bravo asked Rocky what she'd been doing since the end of filming, she joked, "maybe Kate and I will be besties next season," which suggests that she did want to return.
But, same qualities that made Rocky such an unexpected presence on the show make her fundamentally incompatible with ongoing reality TV stardom. And, I think it's also pretty clear that over the course of Season 3 that Rocky damaged and may have even outright destroyed her working relationships with almost every single cast member. She didn't get along with her boss, Kate, and her constant complaints about the nature of stew work got on the whole crew's nerves. Her constant singing and high-energy theatrics nearly got both herself and Emile kicked off of the boat when she attempted to climb up next to the radar. Of course, the most shocking moment of the season was when it was revealed that Rocky and Eddie had been hooking up throughout the season — and Eddie admitted to it in the finale and followed up in the reunion show.
But, anyone could be frustrated at being stuck on a boat for weeks at a time, especially if you're currently hooking up with someone that you despise. However, Rocky took her feuds with the rest of the Below Deck crew offscreen, and onto Twitter. Throughout Season 3 and beyond, she courted fights with Eddie, Kate, and even Captain Lee got tired of Rocky, and got in on the arguments so that he could stick up for two of his favorite crew members.
Yeah, I don't think any of those cast members were clamoring for Rocky to return. And, trust me, Rocky is very busy right now. She's currently in Japan, and, according to an interview with Bravo from the end of Season 3, she has been traveling nonstop. "After the show, [...] I linked up with my hot model girlfriends in Paris and just crushed Europe! One night we had a $50,000 budget that a friend of ours paid for, it was a wild night... We had 14 bottles of Dom Perignon."
After that trip, Rocky said that she's been living in places like the Netherlands, Hawaii, LA, and she even added, "I'm also constantly popping in and out of Florida for chef/stew jobs," so maybe there's a slight, slight chance at a Rocky cameo in Season 4 of Below Deck. But, I think from everything else that's happened between her and the rest of the Below Deck cast proves that there's no lost love between them, and it's for the best that Rocky didn't come back full time.
Image: Denis Contreras/Bravo