Is 'The Blair Witch Project' On Netflix?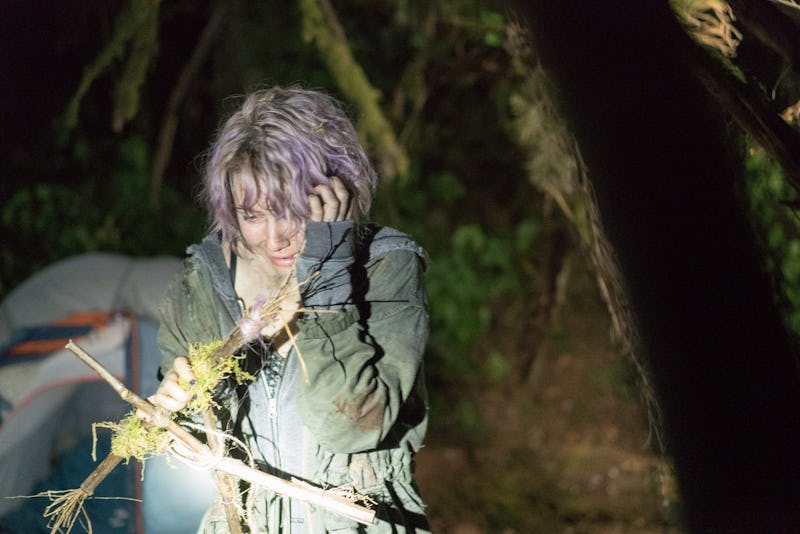 It's officially September, which means it's officially fall, which means it's basically Halloween. OK, so maybe my logic isn't exactly sound, but nevertheless, fall is right around the corner and so is Oct. 31. And you know what that means? Horror movies. It's the perfect time to re-watch old horror movies and to go to the theater to see new ones. A new horror movie out soon is Blair Witch, aka the terrifying new sequel to The Blair Witch Project. And while you don't have to have seen The Blair Witch Project to see Blair Witch, it might be nice to refresh your memory. But where can you find the original movie Is The Blair Witch Project on Netflix?
Unfortunately, it's not. The Blair Witch Project is not available Netflix. I know, I know. Life is so much easier when the things we want to watch are available to stream on Netflix. But have no fear, because even though you can't watch The Blair Witch Project on Netflix, it is available to rent on Youtube, Amazon, and iTunes. Now, if you still want to get scared and you're open to other horror movies aside from The Blair Witch Project, Netflix does have some terrifying options for you.
The Babadook
This one is terrifying.
The Exorcist
I'm shuddering just thinking about it.
The Amityville Horror
Very spooky.
Monsters
Eek.
Devil
Don't watch it alone.
Dreamcatcher
So many chills.
And if you burn through all of these horror movies and can't seem to get enough, check out Blair Witch in theaters Sept. 16.
Images: Lionsgate