Urban Decay's NAKED Ultimate Basics Is Here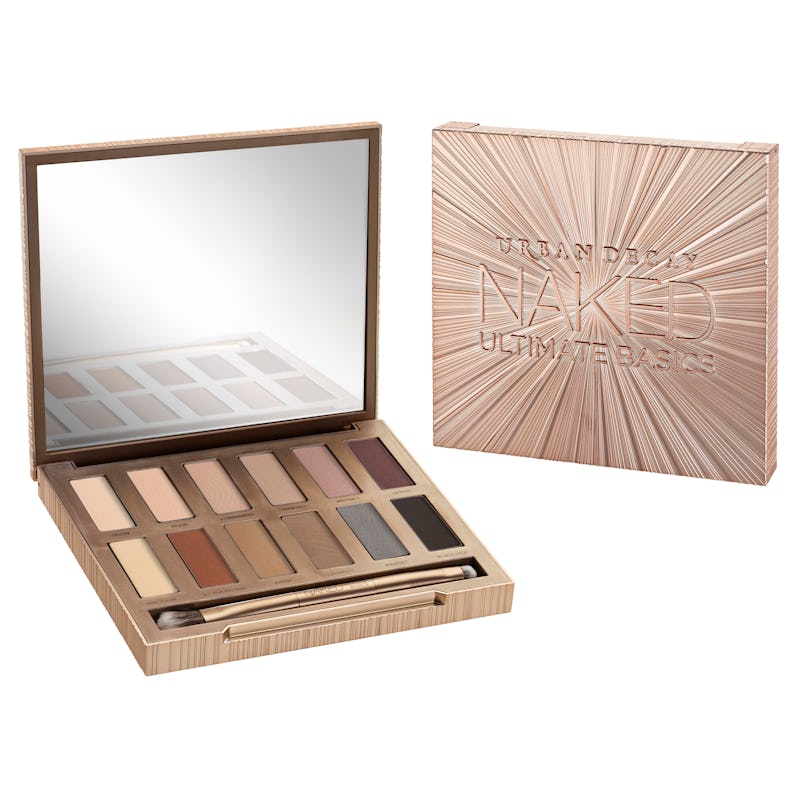 It has finally arrived. Urban Decay's NAKED Ultimate Basics Palette has been much anticipated, since it's the latest addition to the brand's beloved and blockbuster NAKED collection. The NAKED Ultimate Basics Palette was crowd-sourced. Essentially, the brand poured through social media comments and found that fans desired an all-matte, neutrals-focused palette and therefore created one. It's a new and gorge way for Beauty Junkies to go commando. Urban Decay NAKED Ultimate Basics cruised onto the Urban Decay site on Sunday, Sept. 18, with incredible hype and fanfare. That's understandable, because the colors are so complimentary, avail themselves of multiple smoky looks, and can take your eye makeup look from day to night with maj ease. Is the Urban Decay NAKED Ultimate Basics eyeshadow palette sold out?
I have supremely good news, Beauty Junkies. As of press time, the palette is still on sale at the UD site. The NAKED Ultimate Basics set will be sold via the Ulta site on Tuesday, Sept. 20. It will also be sold in stores on Thursday, Sept. 22. So there are more purchase options. If you want to see and feel the shadow textures IRL, you can head over to your local Ulta and play with the NAKED Ultimate Basics palette, which retails for $55.
The Naked Ultimate Basics Palette, $55, Ulta
In case you have made an egregious error and haven't been paying attention, feast your eyes on UDNUB.
Matte is not just a popular texture for liquid lipsticks. A rich, matte eyeshadow is as ripe for fall as anything PSL-scented or colored.
You can build so many unique looks with the NAKED Ultimate Basics set.
There are plenty highlighting and accenting options, as well. This palette will effectively serve both your daytime office and nighttime going out needs.
You def, def look better naked, yo!
Images: Courtesy of Urban Decay (4); Urban Decay/Instagram (1)