Phiona From 'Queen Of Katwe' Has Come A Long Way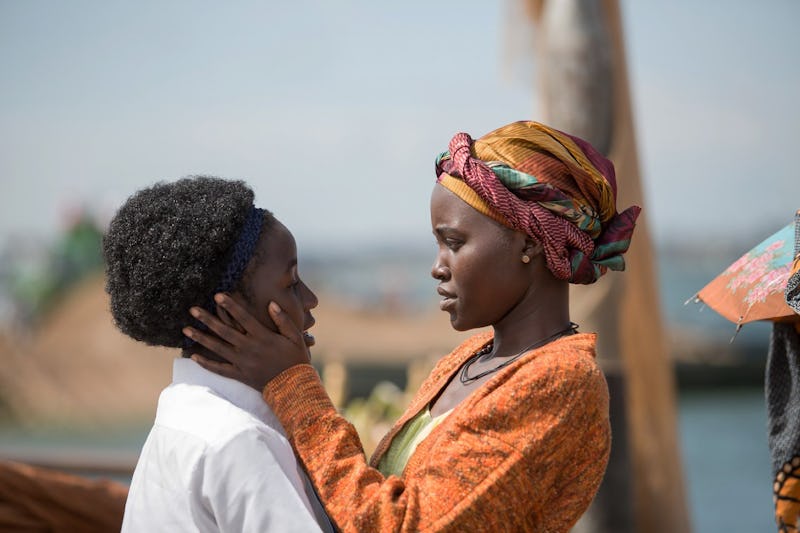 Inspirational stories have more than one purpose — they're to encourage us, of course, but they're also here to show us that sometimes ordinary people can do the extraordinary. You can achieve your dreams, and sometimes you might even find you're good at something you didn't even know you could do. Such is the case in Disney's upcoming film, Queen of Katwe. The film, out Sept. 23, is an inspiring true-story about a young Ugandan girl who goes on to become a world chess champion. The film stars Lupita Nyong'o, David Oyelowo, and Madina Nalwanga as Phiona Mutesi — the "Queen" of Katwe. As the film shows, Mutesi had no idea she could play chess until she joined a chess program run by the Sports Outreach Institute, and joining that institute would change her life. But where is Phiona of Queen of Katwe now? Is she still playing chess?
Queen of Katwe depicts Mutesi's life as a child in Uganda who discovers that she has a natural penchant for chess once Oyelowo's character takes her under his wing. The film follows her journey of discovery, and recreates her exciting and life-changing wins in different chess matches. Yet as the movie, understandably, doesn't show Mutesi's entire life, many people might leave the theater wondering just where the real-life version of the character is today.
Well, Mutsei's story isn't finished yet. She is still, most certainly, playing chess; in 2014, she played on the Ugandan women's team at the 41st Chess Olympiad. And as of today, Mutesi is still training to one day become a grandmaster, something she's wanted since around 2010. Even though her story is still being written, the story that inspired Queen of Katwe is doing a pretty good job of inspiring young girls around the world, especially girls in Mutesi's own city of Kampala. Nalwanga, who is also from Kampala, said to Tim Crothers of The Guardian that "Phiona's story is inspiring young girls like me all over Uganda. We now believe that we too can reach big dreams."
While you can't quantify Mutesi's impact, there's no denying that her story has inspired many and there's no doubt that with the release of Queen of Katwe in theaters, plenty more people will watch her story, see her journey, and be inspired themselves.
Images: Walt Disney Studios Motion Pictures