Brad Pitt Is So Much More Than His Personal Life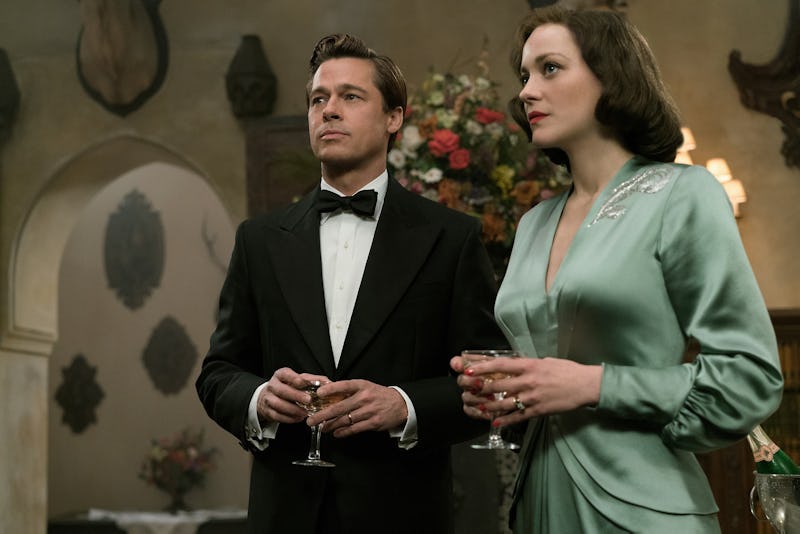 I know we're all neck-deep in stories about the news that Brad Pitt and Angelina are getting a divorce, but I think it's important — especially in the middle of such a media frenzy — to take a step back and remember what's really important here. Brad Pitt and Angelina Jolie are people, first and foremost. They are people with lives and families and careers, and they're each thriving incredibly in each. Why they are divorcing — or the fact that they are — matters very little in the long run, especially when you remember how much immense work these actors are accomplishing in their lives. Take Brad Pitt's latest movie Allied : The new trailer was released on Tuesday, and it should remind us all that this actor is so much more than a headline. He's one of the most talented actors in the world, and this trailer is a perfect reminder to focus on his career, not his personal life.
After all, that is why he and Jolie are in the spotlight in the first place. It's their jobs as actors that have rocketed them to the front page of every tabloid. The fact that their personal lives happen to be slightly salacious these days is just a coincidence that they can't really avoid. After all: plenty of people get divorced every year, and they are not the center of a media frenzy. Really, it's Pitt's amazing work as an actor that has landed him in the center of this storm, as well as Jolie's, so let's focus on that instead, shall we?
When all the insanity from this recent news dies down, it will be the work that Jolie and Pitt produce that still lives on. Rumors die and tabloids fade away, after all.
As shocked as the world may be by the news that this beloved couple is calling it quits, they both are doing so much more with their lives than worrying about what story the rumor mill is circulating today. And, guess what? We should be, too.
Image: Paramount Pictures