Jules Quotes To Remember Her Time On 'RHONY'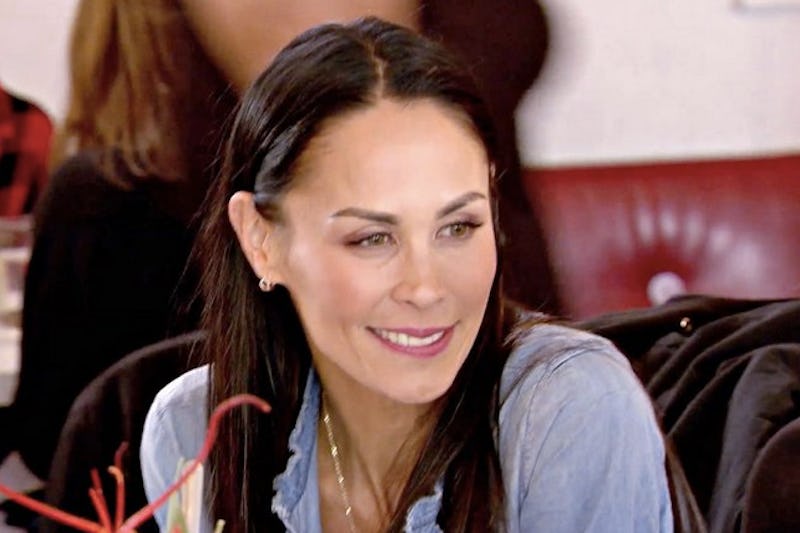 Well, that went fast. Soon after the most recent season of Real Housewives of New York City wrapped up, there was word that new girl Jules Wainstein would not be back for another season of RHONY. Her time as a Housewife is over before she really even had a chance. Although she didn't have too much of a storyline on screen during Season 8, Jules still managed to get in a few memorable quotes during her time as a cast member.
Regardless of why Jules is leaving (fans do know she's going through a her divorce from husband Michael Wainstein, so perhaps that was a factor), it's a shame because I feel like she could have used a second season. It really seemed like she was starting to come out of her shell at the end. I imagine that it's tough to get a word in edgewise since the New York ladies all have such strong personalities, but Jules was able to get some memorable soundbites in.
Who knows if the mother of two will ever return to reality TV, but at least the Real Housewives of New York City viewers will always have her quotes to remember her by.
1. When She Talked About Her Self Confidence
I have to assume that Jules was kidding when she said, "I'm not perfect, just, you know, close to it." Right? Even if she wasn't, I still thought it was a hilarious thing to say.
2. She Made Her Priorities Clear
I love Jules as a person (not that I actually know her), but it really doesn't seem like she was meant to handle the drama of being on reality TV which she made clear with this quote. At least she has a sense of humor when it comes to avoiding the chaos.
3. When She Talked About Her Asian Jewish Heritage (Again)
Jules was pretty much always talking about how proud she is to be Asian and Jewish. And she did have some funny lines about it, like her tagline.
4. When She Pointed Out The Age Difference Between Her & The Other Cast Members
A lot of people did not take too kindly to this comment, but it is definitely one of the most memorable things Jules said on the show. It just didn't go over well with the ladies in the cast, to put it mildly.
5. When She Was Shocked By The Craziness In The Berkshires
Poor Dorinda Medley. I feel like every event she plans ends up being a disaster. Her nice weekend turned into a crazy screaming match between Luann de Lesseps and Bethenny Frankel, so I don't blame Jules for being a little taken aback.
6. When She Talked Back To Bethenny At The Reunion
Jules is an easy target for the RHONY ladies since she is pretty soft spoken, so it was pretty shocking when she came for Bethenny at the reunion instead of just letting her fellow Housewife go in on her.
7. When She Was Concerned About Her Vagina
Jules got into a super awkward accident that affected her lady parts. I totally don't blame her for worrying about this one.
8. When She Tried To Talk To Luann About Her Sick Dad & Luann Just Talked About Herself
I have no idea how this moment was not talked about more. When Jules was trying to talk to Luann about her father being sick, Luann just kept bringing up Bethenny calling her a whore. It was definitely cringe-worthy stuff, so I don't blame Jules for being annoyed.
Jules wasn't a cast member for long, but at least she left the fandom with some great gems to quote and repost forever and ever.
Images: Bravo; realhousewivesgifs/Tumblr (3)