Here's When To Expect That "Heartless" Cover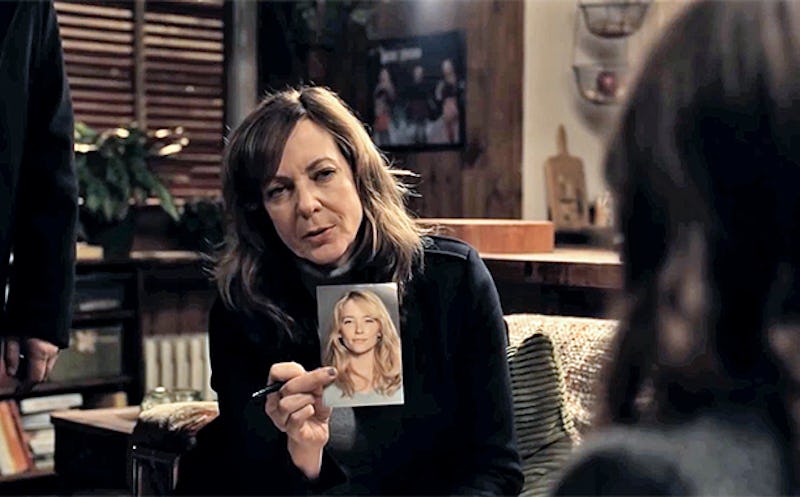 I never thought I'd say this, but the people behind The Girl On The Train need to stop giving me reasons to be excited about this movie. I need the full version of The Girl On The Train 's "Heartless" cover in my hot little hands, and in my impatient little ear holes, post-haste. We first heard the backing track in the film's full-length trailer, which came out July 2016. But, with the film's release date approaching, there still doesn't seem to be a way to listen to the full version anywhere. How dare you, The Girl On The Train? Truly, how dare you.
The film already has a plot pulled directly from a book I really enjoyed, plus Emily Blunt and my girl Allison Janney. Now they're teasing me with a snippet of a song in the trailer that I can't get my hands on until the soundtrack drops? That's pretty messed up, guys. The original song was written and released by Kanye West in 2008, and he's still the one singing in the remix, which has been used to back the final trailer for The Girl On The Train . However, the cover has been slowed down to an almost-creepy pace, with every syllable stretched out and garbled with static and Auto Tune.
It's the kind of song that perfectly reflects the mood of the trailer, and presumably the movie itself; the moment you hear the first words sung, or even the first chords played at the beginning of the clip, you're like, "Oh, yup, I get it." So when can we get our hands on it? My instinct is that the movie and the soundtrack will be released on the same day, which would be Oct. 7, so it isn't too terribly long to wait. In the meantime, at least I have access to a healthy portion of the song. If I want to listen to the "Heartless" cover on repeat — which I do — then all I have to do is watch The Girl On The Train's trailer over and over and over again.
Just call me The Girl On The Trailer, am I right? We're all in this together, so the moment I find out that this song is available in full for public consumption, you'll be the first to know.
Image: Universal Pictures