5 Dating Apps To Help You Get What You Really Want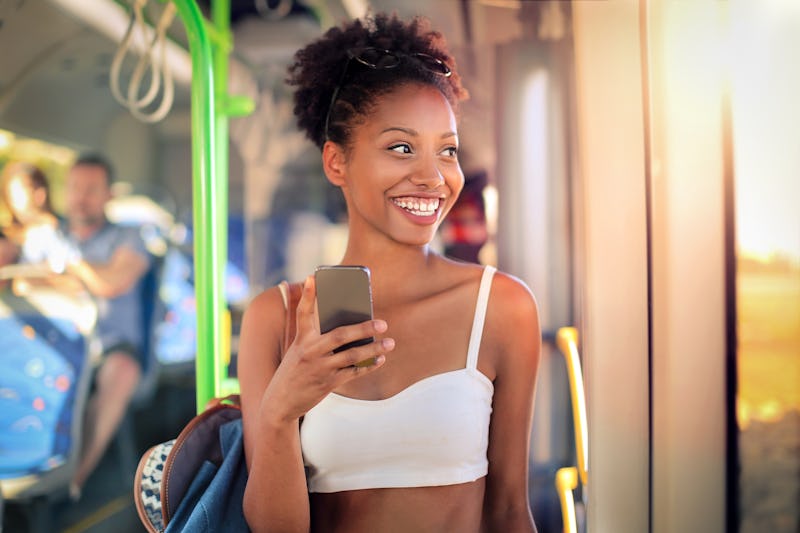 When you're actually looking for love on dating apps, it can be super annoying to wade through tons of people who are only interested in casual sex. Sure, there are some people who use more hookup-oriented apps to find a relationship, but how can you tell them apart from the rest? Unless their bio says "not here for hookups," it's impossible to tell someone's intentions on most swiping apps (and even then, they could be full of BS). Fortunately, there are some dating apps that let you list what you're looking for, and those might be the easiest, most efficient way to find love online.
There's no shame in wanting something casual, just like it's totally cool to be in it for the long haul, too — but being upfront is crucial to dating success. One of the biggest dating mistakes you can make is leading people on, and not being honest about what you're looking for. I'd be willing to bet that the number one cause of ghosting is a fear of commitment coupled with an inability to communicate what you really want. It's OK to want something no-strings-attached; it's not OK to pretend otherwise and then wind up hurting someone. So the best way to avoid all that? Spell out what you want in your online dating profile, so potential matches are truly compatible with you and your needs.
Although technically you can list what you're looking for in any dating app bio, these five apps go above and beyond, giving you the tools you need to be straightforward.
Ahh, the "old faithful" of dating apps. OkCupid has been around for years (I used it as early as 2012), and it's always been my go-to app because of how in-depth its profiles can be. When you're searching for something long-term, OKC is a great option because it attracts more relationship-oriented people. It can take hours to answer match questions and write an awesome profile, so people just looking for a hookup might not want to go through the trouble.
Hinge has been around for a while, and they're actually totally redesigning the app (their website right now boasts a ~mysterious~ way to get out of the "dating apocalypse"). Even before this, though, Hinge had a "open to" section of the app that let users say whether they wanted dating, hookups, or a relationship. No matter how you slice it, Hinge seems like a great app to check out if you're interested in something with substance.
While Zoosk doesn't have a "looking for" drop-down with the rest of its basic profile info (like religion and education), it does have a separate section called "Perfect Match" where you can write in the specifics of who and what you're looking for. And if you want to be even more forthcoming with what you want, there's another box where you can describe your perfect date (although we all know the right answer is April 25th).
Match has a rep for being one of the more "serious" dating sites, probably because it's a paid site that attracts older members. Though I haven't used it personally, I went through the sign-up process to see what kind of options they had in terms of stating what you're looking for. As seen in the screenshots above, the site seems to be very focused on long-term dating — it asks about what you look for physically in a match (even including hair and eye color) and also asks users hard-hitting stuff right away, like whether or not they want kids and if they're OK with someone who's been married before. There isn't a drop-down "looking for" menu like some apps, but there is a box where you can write out exactly what you're looking for in a match.
This swiping app has an "Intention" preference setting where you can choose what you're looking for from a drop-down menu, so people know what you want at a glance. Clover is like a mix of Tinder and OkCupid in the sense that it's swipe-based, but you can also send or receive messages from anyone, regardless of whether or not you've mutually liked each other. Sounds cool in theory, just beware: you'll be bombarded with notifs.
Images: Fotolia; Laken Howard/Bustle (4); Hinge; Apple App Store