'Ben & Lauren' Judge 'The Bachelorette'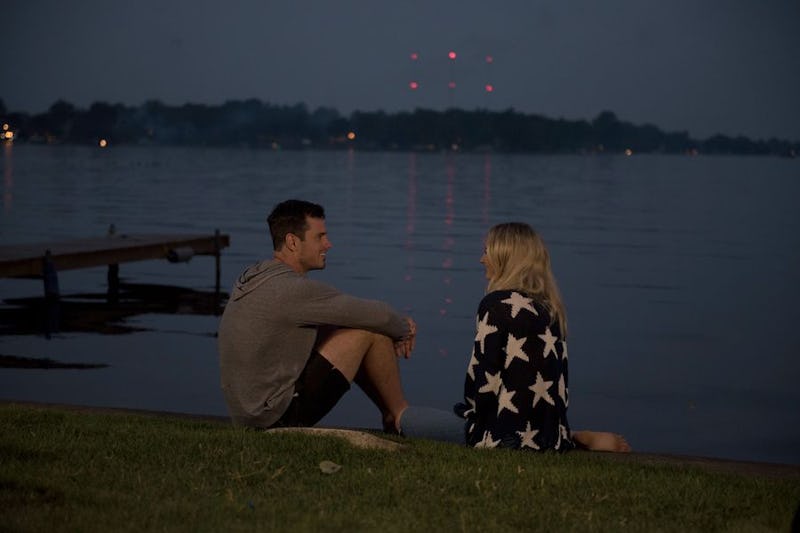 I don't watch shows like The Bachelorette and The Bachelor because they're quality, PBS-levels-of-intelligent programming. I watch them because it is really enjoyable to laugh along with the process, the contestants, the dates, etc. Apparently, Ben Higgins and Lauren Bushnell feel the same way, because on Ben and Lauren's reality show, they did what many do — they made fun of everyone. Ben and Lauren were watching JoJo Fletcher's season of The Bachelorette , and Lauren made the first smart remark in saying that JoJo must have a type when it comes to men, because all of the dudes on her show looked exactly the same.
Girl, I was saying the same thing all season long. All of the suitors on JoJo's season had similar Jimmy Neutron-esque hairdos, and, every week, it seemed like they got taller and taller, didn't they? This didn't get past Ben and Lauren, who then moved on to speculating how much time it took Robby to get ready, as he has hair like a Ken doll. Nary a hair is out of place with Robby, so he must have a blow dryer and hairspray at the ready, right? If these are the kind of real moments that we can expect on Ben & Lauren: Happily Ever After?, I'm so here for this show.
I know that Lauren isn't exactly happy with JoJo and the fact that everyone keeps asking her about the other woman Ben told he loved (Ben, you are so stupid), but I liked hearing her be snarky about the guys on The Bachelorette. Lauren really is a girl after my own heart, and she is definitely someone that I could watch the show with. Lauren, you're welcome to watch The Bachelor or The Bachelorette any Monday night that you want at my house!
Images: Melissa Jordan/Freeform; Giphy