Too Faced Emojis Are An Actual Thing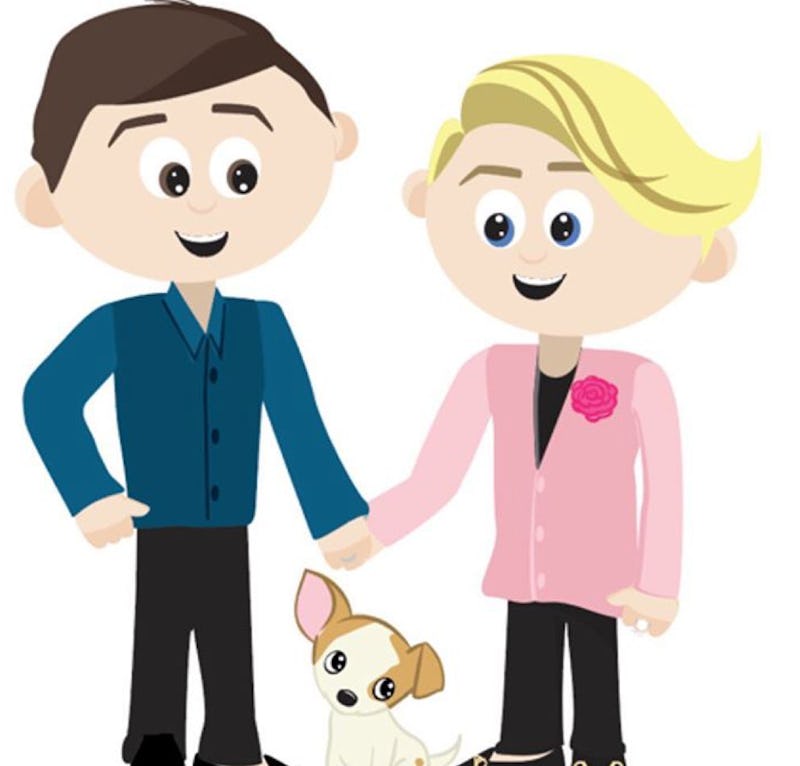 OMG, you guys! We already adore Too Faced for its palettes, like Peanut Butter & Jelly and Sweet Peach, for introducing new products and shades on a consistent basis, and for embracing the digital age by collaborating with makeup bloggers like Nikkie Tutorials. Now, Too Faced is launching emojis. This sneak peek is not only adorbs, but it has me so curious about the rest of the keyboard characters. When will the Too Faced emojis be available?
Soon, Too Facers, soon! Too Faced guru Jerrod Blandino shared the first Too Faced emoji on his personal Twitter and Instagram, which is regular occurrence for him, only noting that they are "coming soon" via hashtag. Bustle reached out to Too Faced reps for further details about the brand's emojis, such as if and when they will be available for fans to use and communicate with and how.
UPDATE: The Too Faced team got back to us with this info about the Too Faced emojis. The launch date is slated for Dec. 1 and the emojis will be live for three months. Users can download the keyboard in the iTunes and Google Play stores once it is live. The keyboard will work on devices with iOS8 and higher. Oh, and Too Faced also said, 'They're the cutest things ever and you can expect lots of PEACH.'"
The first emoji is Blandino, his husband Jeremy Johnson, and their crazy cute dog Clover. It's an adorably animated family portrait. Of course Blandino's blonde locks are fab and he is rocking a powder pink blazer, which is the signature Too Faced packaging hue.
Ready to witness Blandino and his fam in emoji form? It's cuteness overload.
All of the feels... all of the feels. Using these emojis is going to be so fun. That is, if they are made available to fans and aren't solely used for the brand's digital promo purposes. I wonder if there will be a bunch of Too Faced emojis based on the upcoming Kat Von D x Too Faced Better Together collection. One can only hope that the Too Faced emojis will be widely available for all Too Facers to play with. We want to get in on the keyboard fun.
This collabo lands on Dec. 26, which means you can use all the Sephora gift cards you receive as holiday presents to purchase those pieces. Bring on the Jerrod x Kat emojis, please!
I expect a lot of peach emojis, too!
Makeup is artistry. A palette and a brush in one makeupista's hands can yield a totally different result in another's. The digital age has opened up communication channels between makeup artists, users, and lovers around the world. Too Faced is making that amazing communication even more fun with Too Faced emojis. Insert a peach smiley face here.
Blandino often shares teases and hints about new products on his IG before posting them on the official Too Faced feed. It's as though he can't help himself and we love him for it.
Images: Jerrod Blandino/Instagram (3)