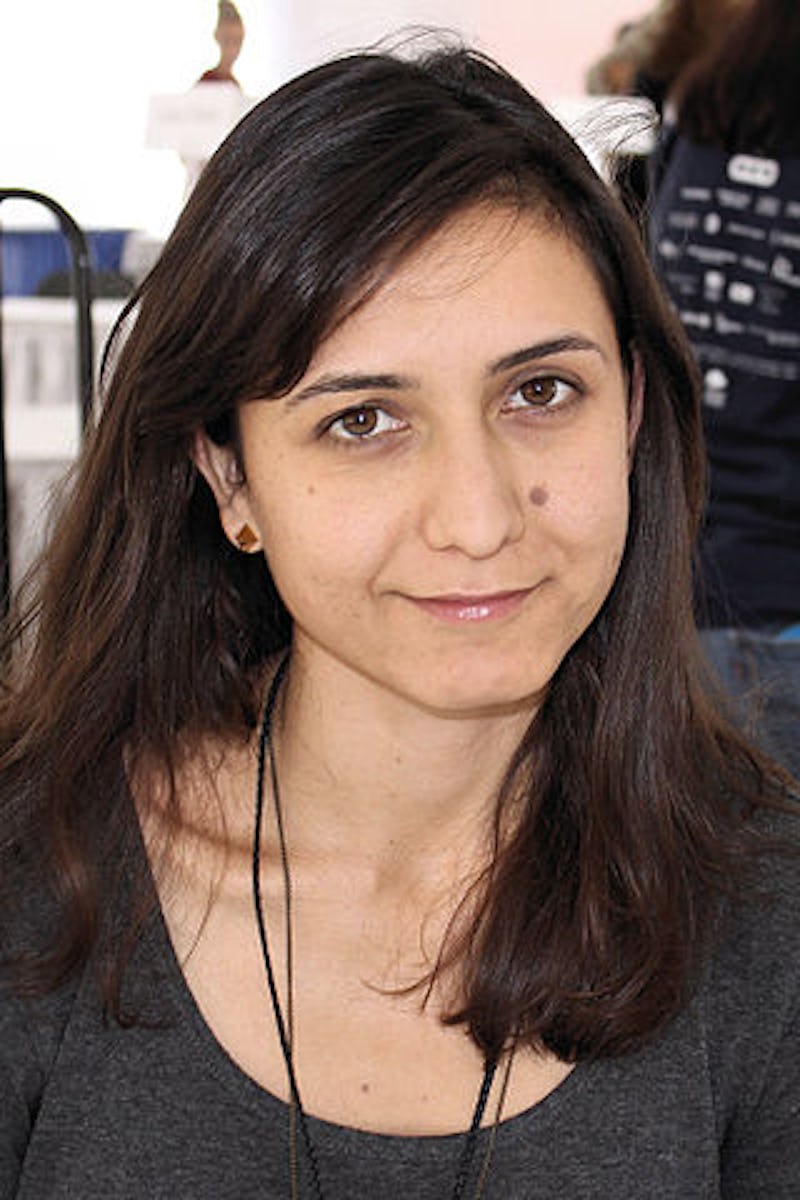 Now that literary awards season is in full-swing, you're going to be hearing a lot of the same names being thrown around. While you probably recognize the heavy hitters like Haruki Murakami, favored to win the Nobel Prize in Literature, or Jacqueline Woodson, one of five National Book Award Finalists, you may find yourself asking questions about other nominated authors, like who is Ottessa Moshfegh? The author and now Man Booker Prize-shortlisted novelist is a writer you should be paying attention to.
A fiction writer from Boston, 35-year old author Moshfegh burst onto the literary scene with her short stories in 2012. A frequent contributor in T he Paris Review , Ottessa won the Plimpton Prize, an honor awarded by the publication for "outstanding contributions to the magazine," in 2013 for her stories "Disgust" and "Bettering Myself." Hailed by critics as an important new voice in literature and praised for her experimental writing, Moshfegh's success only grew from there, eventually leading her to a creative writing fellowship from the National Endowment for the Arts and a Wallace Stegner fellowship at Stanford. Her first novella, McGlue, published in 2014, was selected by the publisher for the inaugural Fence Modern Prize in Prose
But despite all of her critical and literary acclaim, Moshfegh didn't gain commercial success until 2015 with her novel, Eileen, which, according to the author, was the exactly what the book was intended to do. In an interview with The Guardian in September, Moshfegh explained that when she wrote her debut novel, she did it with the intention of playing around with mainstream genre fiction in the hopes of getting the attention of a big publisher. "So... it started out as a fuck-you joke" the author explained, "also I'm broke, also I want to be famous." Luckily for Moshfegh, her plan worked.
A genre-bending novel that isn't everything it appears to be, Eileen is the story of an unsettled young woman consumed by her roles as her alcoholic father's caretaker and the secretary of a devious boys' prison, as told through the eyes of her older (not to mention unreliable) self. Chronicling the events of Eileen's life one freezing cold week in the 1960's, the detail-rich novel plays with themes of not just murder, mystery, and crime, like the intended genre would imply, but themes of obsession, loneliness, and imprisonment, themes of womanhood, feminism, and power.
A psychological thriller featuring one of the most unforgettable characters in modern literature, Eileen is both commercial and critical success. Not only was it shortlisted for the Man Booker Prize, but was also named book of the year by the San Francisco Chronicle and The Washington Post. It also won the PEN/Hemingway Award, and was nominated for the National Book Critics Circle Award.
So who exactly is Ottessa Moshfegh? She's a literary star on the rise, a new voice in fiction to watch, and a woman worth paying attention to. And she isn't done yet, either. Her forthcoming short story collection, Homesick for Another World , is due Jan. 17, 2017.
Image; Wikimedia Commons