Wet N Wild's Holiday Collection Is Super Afordable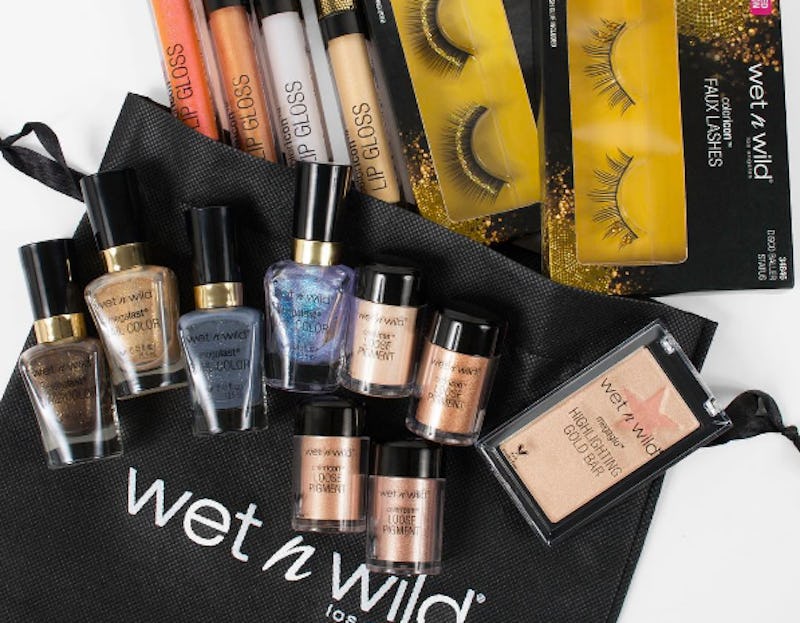 The holiday season is here, which means tons of makeup to choose from. There have been some great beauty creations out there, but nothing quite like this. Wet N Wild's Sequin And Stardust Holiday Collection has 15 different products and over half of them are brand new products. The name doesn't disappoint either, because this line has all the glow you could possibly need. I know what you're thinking, this has got to be expensive, right? Wrong!
There's nothing worse than seeing a makeup company's holiday collection and having to choose just one item. Well, that's all about to change. Wet N Wild's Sequin And Stardust Collection is super affordable. I'm talking nothing over $5, people. The line is filled with nail polishes, lip glosses, loose pigments, lashes, and a new highlighter. Everything packs some serious shine, so you're going to want it all.
The best part is that you can have it all. If you're looking to get every single one of Wet N Wild's products, you can buy the Holiday Season In A Box for $35. Seeing as buying all of them separately would cost you over $40, this is a pretty great deal. of course, you can always pick and choose your favorites as well. Each product is also sold separately.
Holiday Season In A Box, $35, wetnwildbeauty.com
I love having different shopping options, so to me this is pretty major. Not to mention that they have a brand new highlighter in the collection. Unfortunately, the only downside is that the collection is limited-edition. I'd head over to the site and grab your favorites before they're gone for good.
The company has never created loose pigments before either. They've saved the best time of the year for some of the greatest beauty launches. Everything from the pigments to the glosses has a whole lot of shine in it as well. This collection takes the glow-y trend to a whole new level.
Megalast Nail Polish ($1.99), Highlighting Gold Bar ($3.99), Color Icon Loose Pigment ($2.99), wetnwildbeauty.com
No matter which items you decide to buy, you really can't go wrong!
Images: WetNWildBeauty/Instagram (1), Wet N Wild (2)