Tarte's Grav3YardGirl Palette Is Being Restocked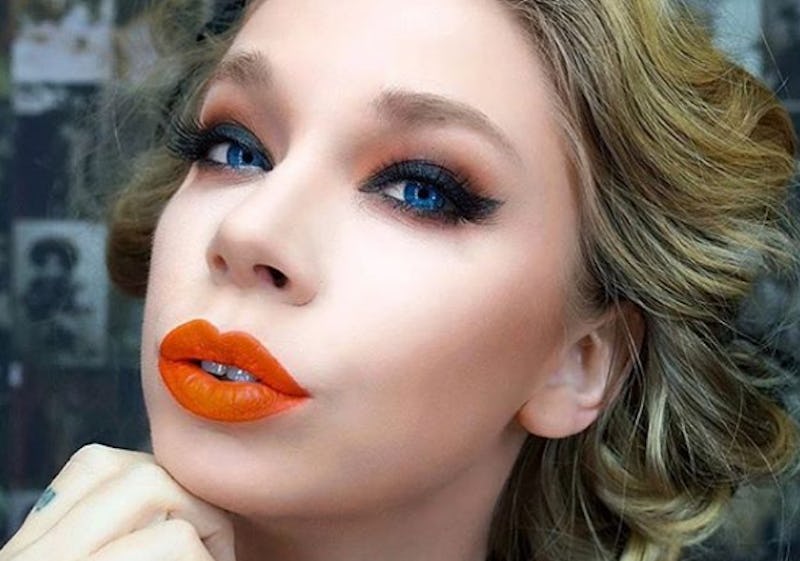 Swamp Family, are you listening? Because this is huge news. According to Tarte's Snapchat, the Tarte x Grav3YardGirl products are being restocked. That's right! The shadow palette as well as the two liquid lipsticks are going will be available for purchase yet again. When can you shop the YouTuber-designed collection again, you ask? Well, there's no specific date yet, but that doesn't make it any less exciting.
If you were one of the people that tried to snag Grav3YardGirl's Collection the first time around, you probably remember how chaotic it was. All three of the products flew off the virtual shelves during the first and second restock. Well, not you can have your chance again. The company didn't say specifically when the palette and lip products would go live yet. According to an Instagram video on Grav3YardGirl, AKA Buny Meyer's, Instagram, it's coming sometime soon. If I had to guess, I would say probably sometime this month.
Meyer's has almost eight million subscribers on her YouTube channel, which is up a million from during last launch. You better believe that this will be just as hard to get your hands on the third time around. Once the official date comes out, you'll want to set you alarms to snag this collection.
This looks pretty darn official to me! On top of that Snapchat announcement, Tarte also recently posted a picture of Meyer wearing the collection as well. That means that the restock date much be getting pretty close.
Meyer also posted a video saying that something big was coming and tagged Tarte in the post. This is definitely something to get excited for, people.
I don't know about you, but I'll be stalking social media until the big day is here!
Images: Tarte/Instagram (1)