Bite Updated Its Amuse Bouche Lippie Duos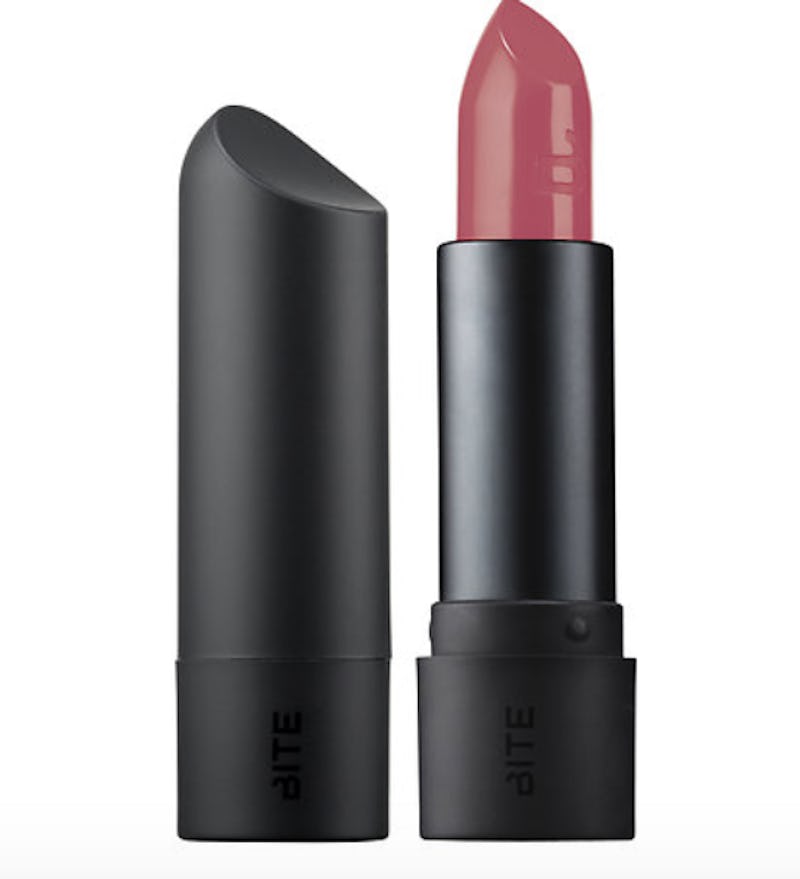 A dual-ended lipstick is life. You get two separate options or you can mix them, dialing the intensity of either shade up or down based on amount of swipes, leading to a few customized shades. Beauty's Amuse Bouche Lipstick Duos are now available online via Sephora, but with a twist. The regular Bite Beauty Amuse Bouche lipsticks are quite the innovation. They are handcrafted in small batches, delivering maj color payoff while wearing softly and comfortably, thanks to an infusion of moisturizers, nutrients, and a dozen edible oils. Yummy. So, what's new and different about these Amuse Bouche Duos?
According to an Instagram post on the official Bite feed, the brand paired four Amuse Bouche shades with four metallics. Either end can be used solo or you can use the metallic end as a top coat, resulting in that sexy foil lip look. Accessorized lips are huge this fall, from the Pat McGrath Lust 004 Lip Kits to a possible gold-dipped lip and eye collection, since she been teasing that aesthetic via Instagram, to Rihanna's W cover. Bite's Amuse Bouche Lipstick Duos allow you to add depth and dimension to your lips, thanks to the metallic opposite end.
Check out this quick look at the updated and upgraded dual-ended edition of the Amuse Bouche. This lippie is the epitome (or "lipitome?") of a day-to-night product.
That is, it can take your look from daytime and the office to nighttime and drinks with the girls or a hot date with your dude with one swipe. You can use the regular lipstick end for day-appropriate wear. Apply a fresh coat after hours, top with the metallic shade, and BOOM! It's totally transformative.
The Amuse Bouche Gift set is so cute, isn't it? What a liplicious product, in any iteration.
Images: Bite Beauty/Instagram (2)