The Zayn x Versus Versace Collection Is Coming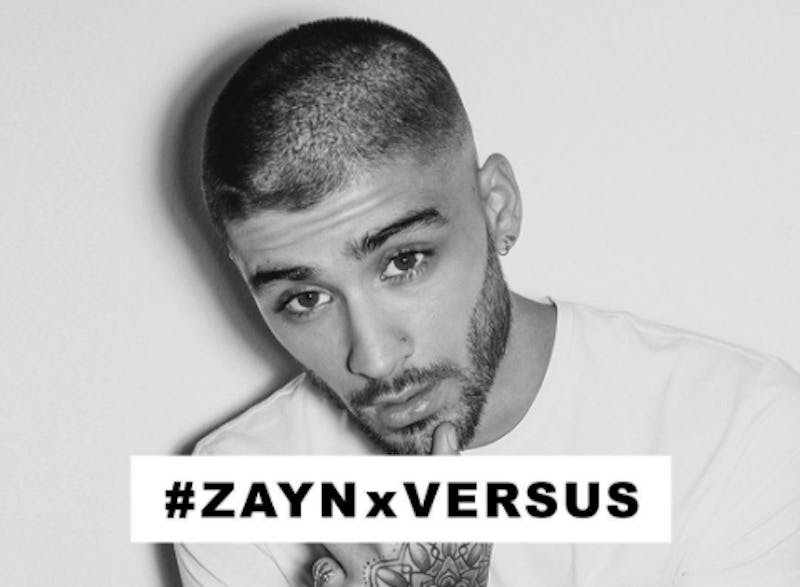 If you think the most fashionable thing about this singer is his model girlfriend, then think again. Taking the plunge from musician to designer, Zayn Malik is collaborating with Versus Versace on a clothing label. Not too much information on the line is here, but there is a date to mark on your calendar. When can you shop the Zayn x Versus Versace Collection? Get ready for a spring release.
Between his trendy street styles and his red-carpet looks, it's clear to see that Mailk is pretty fashionable. It only makes sense that he would land a clothing collab eventually, but this is one pairing that is a match made in style heaven. According to Vogue, Versus Versace — the well-known company's rock and roll counterpart — is teaming up with the Malik to create a high-end clothing line. Marie Claire reports that the singer will be designing menswear and womenswear, so you better start saving now.
There's isn't any information on what the line might look like, but there's no doubt in my mind that it will be great. One thing is for sure though, and that's the date. The collection will launch in May 2017. That might seem far away, but it will be here in no time.
According to his Instagram post, Malik seems to be pretty excited about the collab. He posted a picture with Donatella Versace with the caption thanking her for the opportunity. The two seem like a match made in fashion heaven.
Malik isn't the only one excited about the collab on social media. Fans are already taking to Twitter to show their excitement. Here's what they had to say about the big news.
Zayn for King 2020.
The collab that shook the world.
GIF on point.
It'll be a big year for the star.
May can't get here soon enough.
This is going to be one heck of a collection, I can tell already!
Images versus_versace/Instagram (1)