Ouija Movies Could Become A Halloween Tradition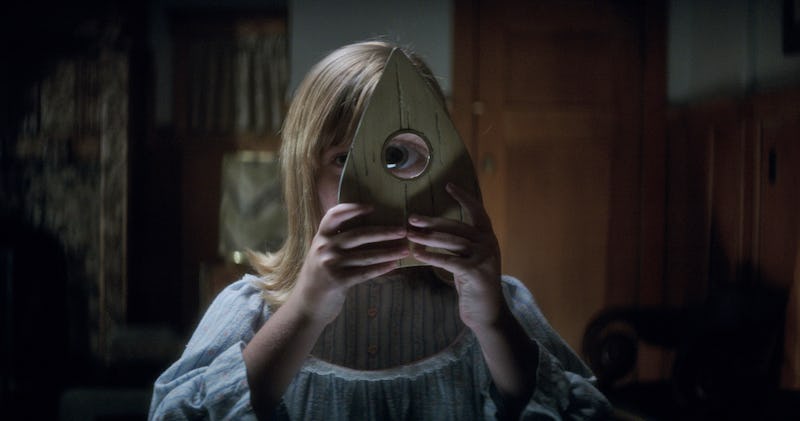 The epic year of movie horror continues. So far, 2016 has been one of the best ever in terms of both the quantity and quality of horror movies released, with a new classic seemingly hitting theaters every few weeks. Now, with Halloween nearly here, several more will be fighting for eyeballs and looking to join the ranks of Don't Breathe and Lights Out as the scariest of the year. One of them is Ouija: Origin of Evil, the prequel to Ouija, which was released around Halloween in 2014. So does this mean Ouija movies going to be a new Halloween tradition? Will there be a sequel to Ouija: Origin of Evil ?
Probably. Though no sequel has officially been announced, odds are that the second tale about Ouija Boards gone rogue will not be the last, as there are plenty of reasons to believe that Ouija will become a lengthy franchise. For one, the films are produced by Blumhouse Productions, which churns out low budget horror franchises like nobody's business. In addition to Ouija getting a sequel, Blumhouse has also turned Paranormal Activity, Insidious, The Purge, Sinister, and Creep into franchises. And with Ouija: Origin of Evil coming in with a minuscule $6 million budget after its predecessor made over $100 million at the box office, its success seems assured.
Further evidence of a sequel comes from Mike Flanagan, who wrote and directed Origin of Evil. He told Bloody Disgusting that he envisions several installments for the franchise, done by various filmmakers. "It'd be kind of cool to see how the franchise does with new voices coming in for later installments," he said. "There's just so many places you can go, narratively, with the board itself… it's been around for 100 years, and the story possibilities are endless. It could be a real anthology franchise, with a different filmmaker helming each new entry. That could be lots of fun."
Ouija: Origin of Evil was announced just two months after the release of Ouija, in January 2015. So if all goes the way I expect it to, fans can probably look forward to hearing about another Ouija movie by the beginning of 2017.
Images: Universal Pictures