A Too Faced PB & Honey Palette Is Coming Your Way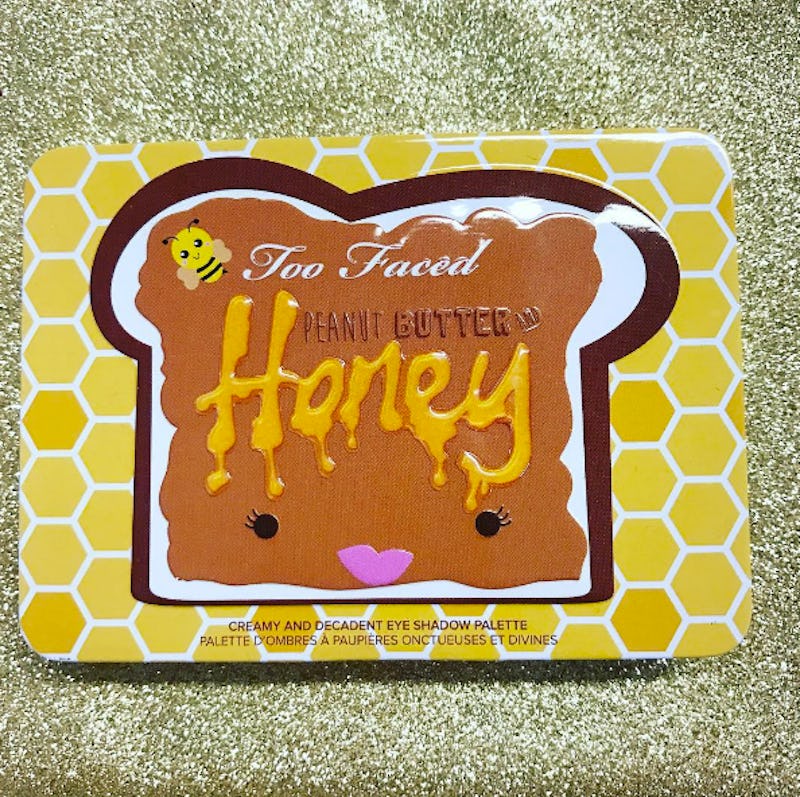 There's nothing beauty fans love more than a good palette, and when it comes to palettes, cosmetics company Too Faced pretty much sets the bar. So when I heard about the new Too Faced Peanut Butter and Honey palette, I had to find out if this beauty rumor was real or too-good-to-be-true.
Too Faced is pushing the envelope when it comes to new products — they've got dessert-themed palettes like Sweet Peach and Peanut Butter & Jelly and collabs with everyone from Kat Von D to Nikkie of NikkieTutorials. And it looks like they'll have more new products coming down the pipeline.
Beauty news Instagram account Trendmood posted a photo of a new Too Faced palette, and it's called Peanut Butter & Honey and has an adorable image of peanut butter toast on the outside of the case. Curious, I had to check if this was real. And it looks like it is — Too Faced co-founder and chief creative officer Jerrod Blandino was the one who posted the original pic, so I think we can safely assume that it's a legit new product from the brand. According to the hashtags Blandino posted, it looks like it's part of the brand's spring 2017 collection.
Although we don't have any pictures of the palette's shades so far, I think we can safely assume that it'll be a mix of warm tan and golden honey tones. When Too Faced released the Peanut Butter & Jelly palette last year, it was a mix of three large neutral shades and six smaller shades that included sparkly purple and warm red "jelly" shades.
I imagine the Peanut Butter & Honey palette will be similar, but with warm honey shades instead. Sounds like it could be super cute. I'm not the only one who is excited about it either:
Those are all the details we have for now, but hopefully Blandino and Too Faced will release more new details about this potential palette in the next few weeks — I know I can't wait to see it.
Image: @jerrodblandino/Instagram