7 Plus Size Sleepwear Pieces To Cozy Up In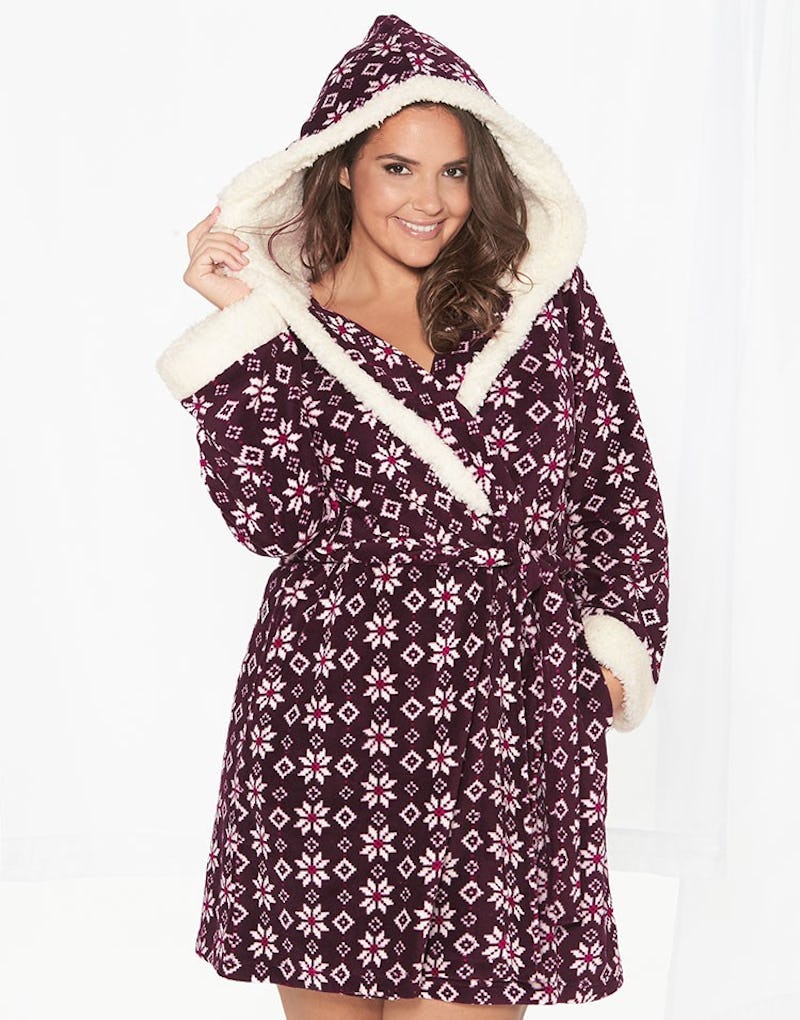 Summer is officially gone, and with it goes your shorts, tanks tops, and breezy dresses. Now's the time to break out the flannel and pull out those cozy clothes you've been missing, including your pajamas. Here are 15 pieces of plus size sleepwear that will keep you warm and cozy as we enter the colder months of the year. Whether you choose to sleep in ultra warm jammies or simply lounge around your home in them, these finds are as toasty as they are cute, and you're going to want to snag them all.
Finding cute plus-size lounge and sleepwear in stores can be difficult, but thankfully, that's why we have the internet. Despite forward movement being made in terms of plus size fashion options in stores, every day wear takes precedent over lounge and sleepwear, or so it seems. However, with retailers stocking extended sizing on their websites, it is possible to find sleepwear that's not monochromatic and, quite frankly, dull.
Plus, with the holiday season on its way, getting cozy pajamas for all those overnight family gatherings isn't such a terrible idea. However, let's be honest, regardless of family visits, who doesn't want to sit around in a dinosaur shaped robe? Answer: No one.
Whatever style you want, there's a piece for you.
1. Cozy Snowflake
Brently Plus, $25, Adore Me
How cozy does the fleece lining look?
2. Sleep Lover
Women's Long Sleeve Sleet T-Shirt Pink Violet, $17, Target
Don't we all heart sleep?
3. Onesie
Sleep Cat Print Fleece Onesie, $27, Torrid
Feeling the Halloween spirit? This onesie is adorable and Halloween appropriate but subtle enough to wear year around.
4. Dino Robe
ASOS Curve Dinosaur Robe, $4, ASOS Curve
I'll take two, please.
5. Coffee Addicts
Women's Long Sleeve Sleet T-Shirt Crystalized Green, $17, Target
Coffee is truly powerful.
6. Breakfast Lovers
ASOS Curve Egg Print Tee & Pajama Pant Set, $27, ASOS Curve
Brunch in bed, please.
7. Classic Flannel
Plaid Flannel Plus-Size Sleep Set, $40, Old Navy
This classic never goes out of style.
Images: Courtesy of brands