This Is What Domestic Abuse Looks Like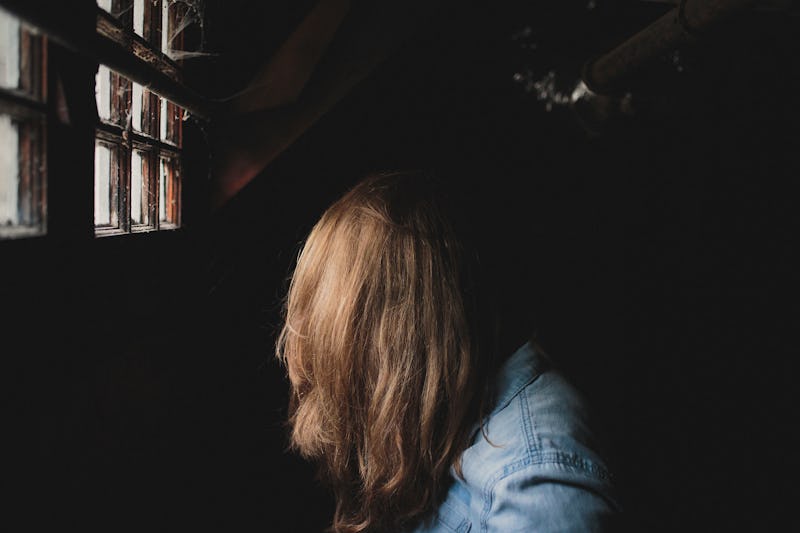 Because domestic abuse can manifest in so many different ways, some people may not recognize when they or people they know are victims. So, for Domestic Violence Awareness Month, the "Remember That Time You" campaign on Mogul is shedding light on the many different forms domestic abuse can take. As the stories victims and survivors have shared for the campaign show, abuse can be physical, yes; however, it can also be sexual, or it can be emotional — or it can be some or all of the above, and more. And it can be obvious, or it can be very subtle and wear the victim down over time.
Intimate partner violence is extremely common, with various surveys showing that about one in four women in the United States and the UK experience it. 20 people in the United States are victims of physical violence at the hands of an intimate partner every minute, according to the National Intimate Partner and Sexual Violence Survey.
Mogul, an online platform for women around the world to do things like chat in forums, share content, and find jobs, crowdsourced personal stories from its users for the campaign. Using the hashtag "Remember That Time You," the participating users address the people who abused them. Together, the accounts show that there is no "typical" story of domestic violence.
Bethany Heinrich, Mogul's VP of Content and Community, tells Bustle over email that she hopes the stories will "encourage other women to not only share their own experience in being mistreated, but to also have the courage to get the help they need if they are in a dangerous relationship."
"Through the power of storytelling and highlighting the strength of how women persevered through these difficult moments, we are letting women know they are not alone and that they can find support within the Mogul community," Heinrich continues. "There is tremendous power in triggering a community to support important issues like eliminating domestic violence." She adds that Mogul iss planning on hosting a number of other campaigns regarding similar issues.
One woman named Madison Sonnier recounted the way her ex gaslighted her. "It didn't remotely occur to me, even after months of mental and emotional suffering, that I could potentially be fighting my way through a mildly abusive situation," she wrote. "And to this day, I'm not even sure if 'mildly' and 'abusive' belong in the same sentence, but I'm going to assume they don't."
Another, Joyce Short, recalled being manipulated into sex."Your depravity taught me that consent is not simply agreement, but rather, CONSENT IS KNOWLEDGEABLE AND INFORMED AGREEMENT," she wrote.
A user named Bailey Gaddis opened up about her partner making her feel unworthy because of her class. "I walked with my head down through the school halls, eating alone in the library, and jumping like a skiddish puppy whenever I was spoken to," she remembers.
In a story very relevant to recent news, Tina Kapinos wrote about a man who said "if you put your hand down in front of you just so, you could grab a woman's crotch as she walked by" and smiled. "For every man who is just 'having fun' is a woman who smiles a little less, walks a little faster, and is always on alert," she wrote.
It's easy to get desensitized to statistics, even when they're about as disturbing an issue as domestic abuse. But these stories serve as a reminder that the one in four women who are victims of intimate partner violence are all around us.
You can visit Mogul's website to learn how to share your own story.
Images: unsplash.com/Pexels; courtesy of Mogul