Exclusive Preview: Wonder Woman 75th Anniversary!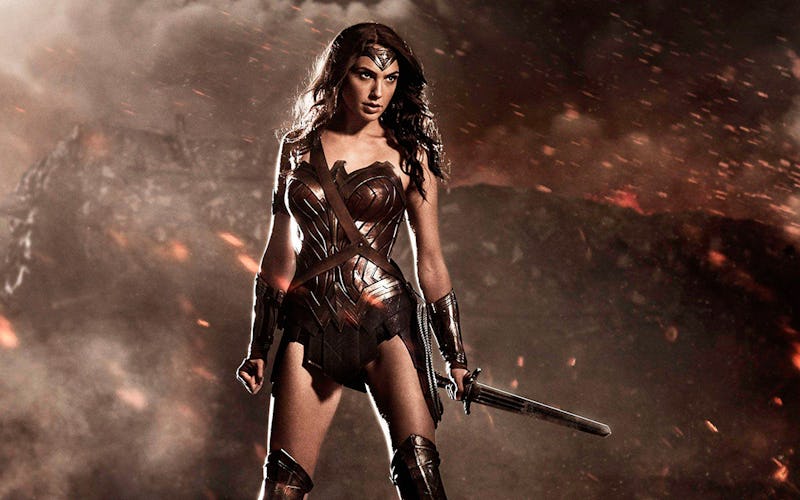 Can you believe it? Wonder Woman is now 75 years old (she really doesn't look it). That's over seven decades of kicking ass, defending the world, and dealing with male superheroes' whining. DC Comics is celebrating Diana's accomplishments in style with the gorgeous, 80-page Wonder Woman 75th Anniversary Special #1, which hits the shelves on October 26. Can't wait that long? Then check out Bustle's exclusive preview below!
It's taken our favorite Amazon 75 long years to finally get the movie she deserves. But, while we're all excited to see Wonder Woman wielding her lasso on the big screen, let's not forget that there are still a lot of incredible Wonder Woman comics and graphic novels out there. The upcoming Anniversary Special is penned by an all-star cast of comic book writers and artists. Legendary Wonder Woman veterans like Gail Simone and Jill Thompson are contributing, as well as industry greats like Hope Larson, Rafael Albuquerque, Brian Bolland, and many, many more (plus a cover by the one and only Jim Lee).
These pages from Wonder Woman 75th Anniversary Special #1 include a stunning, stand-alone illustration from artist Annie Wu, as well as a sneak peak at the story Predator from Brenden Fletcher and Karl Kerschl. Check it out, and remember to celebrate 75 years of Wonder Woman this weekend by wearing a tiara, standing up against injustice, and ignoring mansplainers:
Wonder Woman is set to be designated as a United Nations Honorary Ambassador for the Empowerment of Women and Girls. You can watch a live stream of the event — which will include appearances by Lynda Carter and Gal Gadot — on Friday, Oct. 21 at 12pm ET.
Wonder Woman 75th Anniversary Special #1, $7.99, Amazon
Images: DC Entertainment