OFRA's Vintage Vineyard Collection Is So On Trend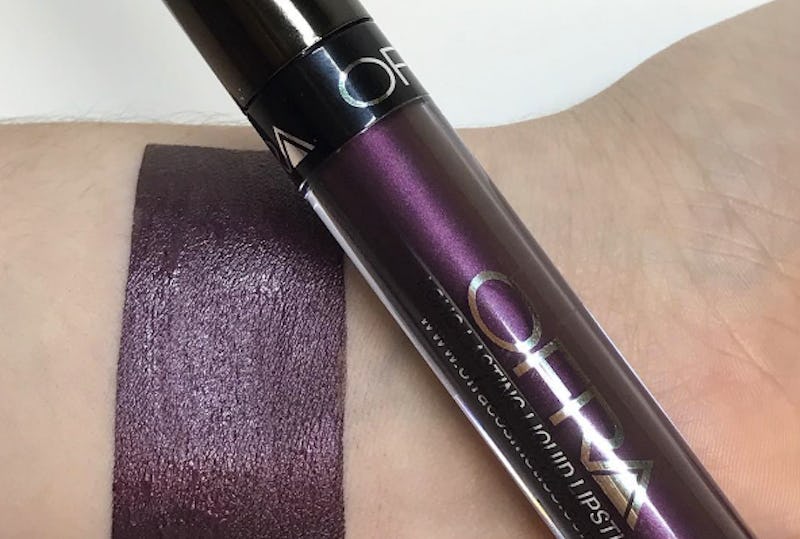 After teasing their fans for days about their new liquid lipstick collection, all of the shades are finally here. OFRA Cosmetics's fall lip collection has been announced on social media, and it was definitely worth the wait. Every color is totally on trend for the season and has a theme that you'll instantly love. What's in OFRA's Vintage Vineyard Collection? The name of the line is a really good hint.
As much as I love the glittery trend, it's a breath of fresh air to see a makeup brand doing something different. Tons of bands have been focusing on the metallic lip, but this line is completely different. OFRA's Vintage Vineyard Collection is all about one color — wine. Hence the name. Everything from the shades to the names are completely on-theme too. According to their Instagram post, the names in the collection are taken from major wine capitals in the world.
Bordeaux, Tuscany, Cape Town, and Napa Valley all range from mauve to deep purples. There's even one slightly shimmery hue, so you can stay completely on trend. How they managed to make the pink shades fit the collection just as well as the purples, I may never know, but they did it. Just look at all of the gorgeous colors.
The Vintage Vineyard Collection is available on OFRA's website on Oct. 25 at 10 a.m. ET. Here's an up-close look at all four of the shades, so you can shop accordingly.
1. Bordeaux
This is the deepest color out of the entire line, but it's still completely wearable.
2. Tuscany
Although it looks a lot darker in this swatch than the previous one, the color is just as stunning.
3. Cape Town
Red meets purple to make for one super trendy shade.
4. Napa Valley
Unlike the others, this looks to have a bit more shimmer to it.
I hope that OFRA puts these shades in a bundle, because I want them all!
Images: OFRACosmetics/Instagram (1)