You Need This Hogwarts Highlight And Contour Kit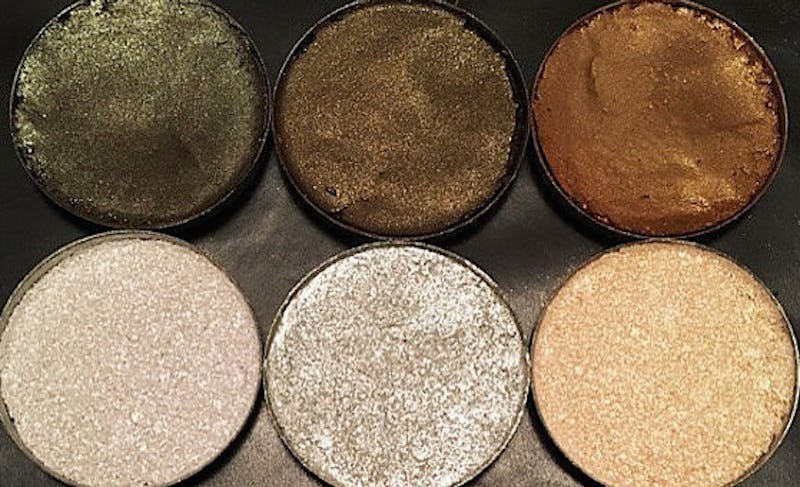 Looking for some magical makeup to go with the Harry Potter makeup brushes? Well, you're in luck. Etsy user AWhimsicalWillow created a Hogwarts Highlight and Contour Palette that's equally as great as the tools. With themed names and colors, this kit is perfect for any witch or wizard out there. If you're looking to buy the Harry Potter-themed Highlight and Contour Palette, you won't need to use magic. There's only one online place to shop these handmade hues.
If Hermoine was into contour, this would be the perfect palette for her. This is about as magical as makeup can get. According to the Etsy shop, which is the only place to buy this kit, everything from the packaging to the names is Potter-themed. There are three shimmery highlight hues as well as three deeper tones that also have a bit of shine to them. All six pans come housed in a school-themed embossed case and even include a ticket for the Hogwarts Express.
As adorable as all that sounds, it's the shades that really make the palette a standout. The highlight powders — Unicorn Hair, Hedwig, and Butterbeer Foam — range from a sparkly ice white to a gorgeous golden color. The contours — Dragon Scales, Pigwigeon, and Firewhisky — are all very deep.
Hogwarts Highlight and Contour Palette, $40, esty.com
The beauty kit is available for pre-order right now for $40. If you decide to order, they'll start shipping out on Nov. 9. That means you can give it as a gift just in time for the holidays. Unfortunately, you can't buy the products separately.
Hogwarts Highlight and Contour Palette, $40, esty.com
Just look at those gorgeous highlights! According to the site, all six of the powders are all completely vegan as well. So now you can have your magical shades and not feel the least bit guilty.
Hogwarts Highlight and Contour Palette, $40, esty.com
It might be branded as a highlight and contour palette, but all of these colors would look equally as gorgeous on the eyes as well. That's an all-around great makeup buy.
Images: AWhimsicalWillow/Etsy (3)