'Rad Women Worldwide' Profiles 40 Inspiring Ladies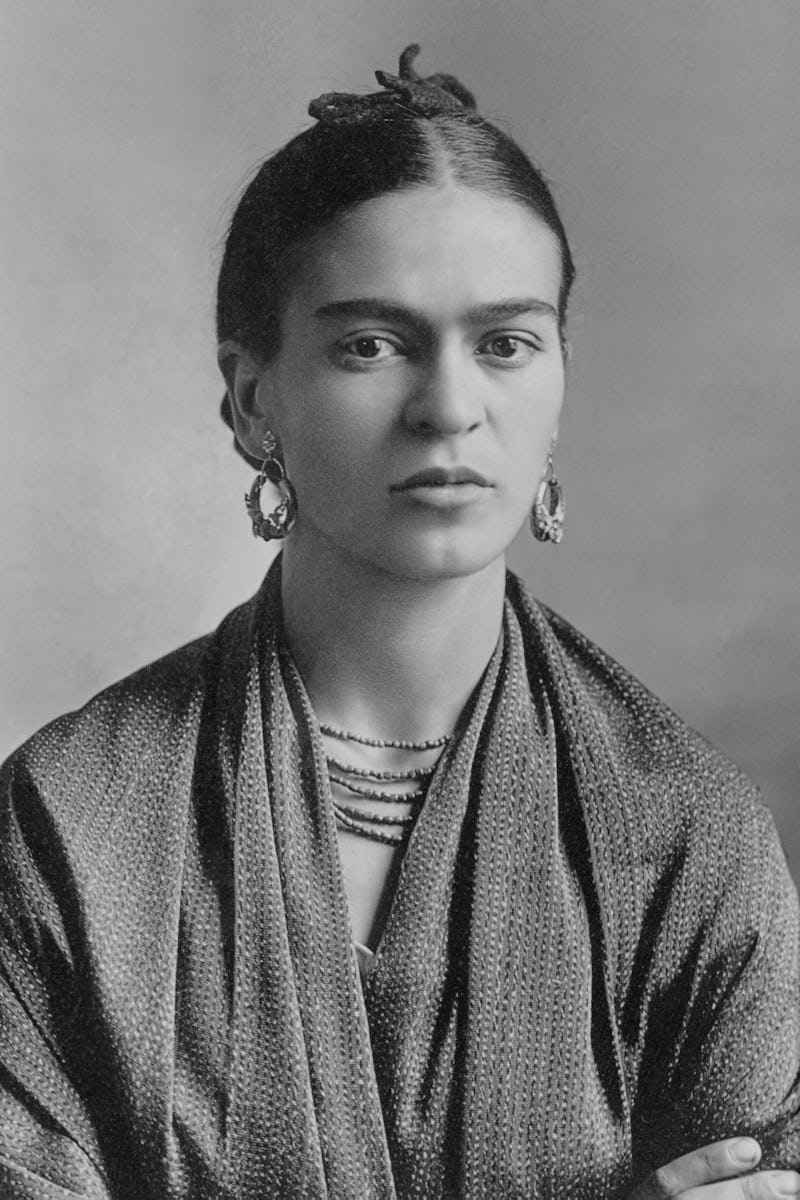 If you love creative, digestible nonfiction and can't read enough about Malala Yousafzai and Chimamanda Ngozi Adichie, you need to pick up Rad Women Worldwide: Artists and Athletes, Pirates and Punks, and Other Revolutionaries Who Shaped History, written by Kate Schatz and illustrated by Miriam Klein Stahl. This follow up to Rad Women A to Z profiles 40 inspiring ladies from 31 countries around the world, whose lives span the length and breadth of human history.
In addition to thoroughly researched micro-biographies, Rad Women Worldwide contains a list of 250 other awesome ladies — including Pussy Riot and Winnie Mandela — that readers can look up for further reading.
Rad Women Worldwide profiles an incredibly diverse range of women, from a Mesopotamian priestess to the first woman to climb Mount Everest. Here are activists, singers, revolutionaries, poets, and other big dreamers who weren't afraid to speak up, speak out, and carry on the fight for themselves and others.
Many of these badass ladies are not well known outside of their home countries and regions. You know as much as there is to know about Banksy, but have you ever heard of Bastardilla? What about Nigerian activist and organizer Funmilayo Ransome Kuti, or the Madres de la Plaza de Mayo in Argentina? Me neither. We can all learn a lot from Schatz and Stahl's fantastic book.
Here are five badasses profiled in Rad Women Worldwide. Be sure to share your favorite feminist heroes on Twitter.
1. Qiu Jin
Qiu Jin (1875-1907) had a feminist awakening after she was forced into marriage at the age of 21. She left her unhappy marriage and sold her jewelry to fund her expatriation to Tokyo from Fujian Province, China. While in Japan, Jin wrote feminist poetry and essays, gave speeches on the state of women's rights, and joined a movement dedicated to overthrowing the corrupt Qing government.
Jin returned to China in 1906. The following year, she was arrested and executed for her revolutionary activities.
2. Kalpana Chawla
In spite of the fact that many of her American professors told her to pursue a different career path, Kalpana Chawla (1962-2003) received her PhD in aerospace engineering and began working as a NASA researcher. In 1997, she became the first female astronaut of Indian origin, when she traveled 252 times around the Earth in her first space mission.
Although she was excited to return to space, Chawla's second mission was not as happy. In 2003, Chawla was one of seven astronauts on board the Space Shuttle Columbia's tragic flight STS-107. The shuttle's wing was damaged during launch on Jan. 16, and, when it re-entered Earth's atmosphere on Feb. 1, the vehicle began to break apart. None of the crew survived.
3. Princess Sophia Duleep Singh
Before there was Princess Diana, there was Princess Sophia Duleep Singh. The daughter of an exiled Sikh heir, Singh (1876-1948) spent her relatively privileged childhood in Britain. A trip to India showed her the massive inequality between native Indians and their British colonizers, and Singh returned to her home country with the desire to use her good fortune to help others.
Singh soon met suffragists Christabel and Emmeline Pankhurst, who enlisted her to help the Women's Social and Political Union. She dressed in plain clothes, sold copies of The Suffragette newspaper outside the royal palace, and refused to pay her taxes until women had their political say.
4. Buffy Sainte-Marie
Born to Cree parents in 1941 Saskatchewan, Buffy Sainte-Marie was adopted by a Massachusetts couple and raised in the U.S. After college, Sainte-Marie revisited her birthplace, the Piapot Reserve, to connect with her Cree heritage. Upon returning to the U.S., she began an activist-music career that would inspire Joni Mitchell, teach Sesame Street viewers about everything from First Nations cultures to breastfeeding, and be formally suppressed by the U.S. government.
Sainte-Marie is best known for writing songs like "Up Where We Belong" and "Universal Soldier." She released her 20th album in 2015.
5. The Stateless
"No one leaves home unless home is the mouth of a shark." — Warsan Shire, "Conversations about Home," Teaching My Mother How to Give Birth
According to Rad Women Worldwide, "[o]ne in every 122 humans on earth is a refugee, displaced person, or asylum-seeker," and "almost 80 percent [of those] are women and children" who have fled their homelands in Northern Africa, Eastern Europe, Central America, and the Middle East. Parents fight against nearly insurmountable odds to provide their children with better and safer lives, but when they arrive at the gates of supposedly welcoming countries, they are barred entry. Yet this does not stop them from continuing to seek refuge and build better lives for themselves.
Rad Women Worldwide: Artists and Athletes, Pirates and Punks, and Other Revolutionaries Who Shaped History, $11.99, Amazon
Images: Courtesy of Random House; Wikimedia Commons