Brittany Snow Wants Her Films To Have A Purpose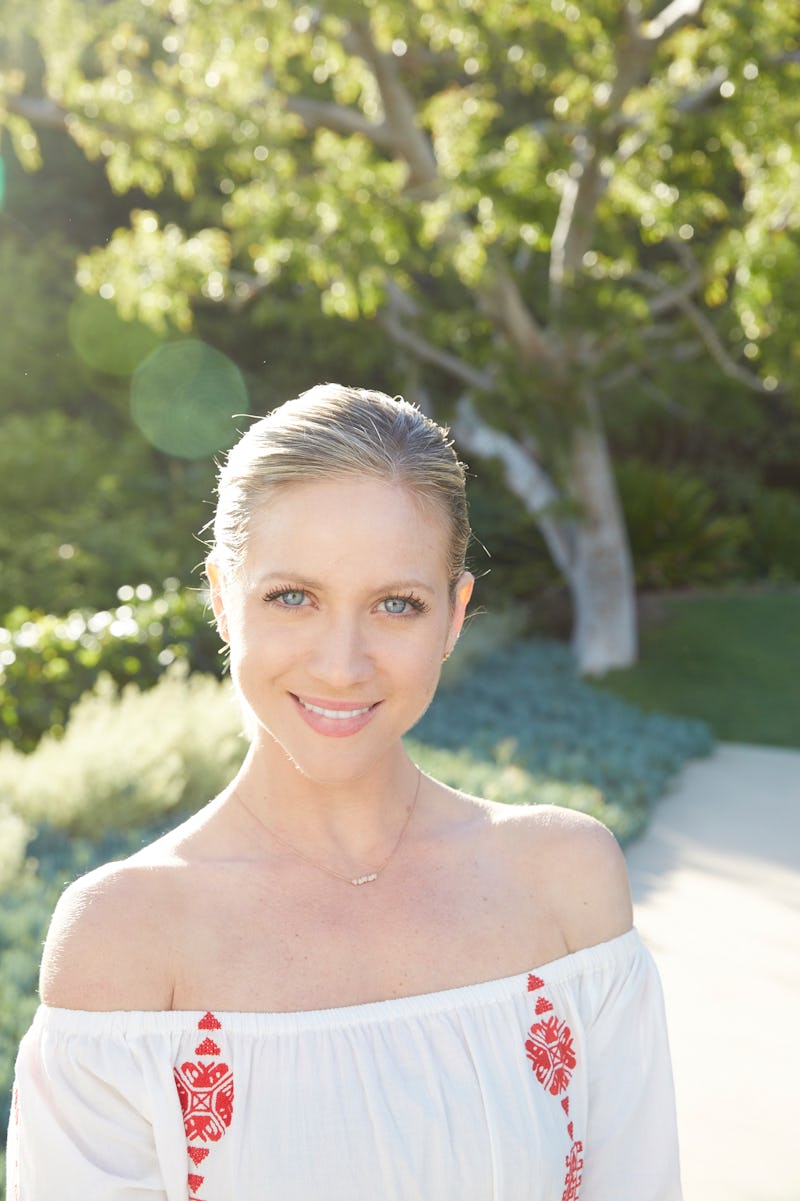 Actress Brittany Snow might be best known for her role as Chloe in the Pitch Perfect film franchise, but the actress has got her hands in a lot of cookie jars, so to speak. She has started her own production company, Pun Intended Productions, with one of her best friends, through which she has produced, and even tried her hand at directing, films, PSAs, and music videos. And then there's, perhaps, her most well-known project outside of her movies: the Love Is Louder movement-turned-charity, which she co-founded in 2011. Far from becoming too busy to be involved with the charity as her acting career continues to soar, Snow spends her time producing and directing projects that relate back to the message of Love Is Louder.
"We just kind of have a mission to create things that people really relate to and feel like they can watch that movie and really feel something," she tells me over the phone while promoting her partnership with Coppertone's CLEARLYSheer moisturizing sunscreen.
The charity was founded by Snow, the Jed Foundation, and MTV, and purports to "support anyone who feels mistreated, misunderstood, or alone." Snow elaborates on that message as something she's really conscious of when it comes to the projects that she chooses to involve herself in.
"We really want to focus on things that make people feel good. That doesn't have to be a cheesy, uplifting story, but something where people can really relate to it," she says.
That's something that goes not only for her behind-the-scenes work, but her on-camera work as well. In fact, Snow told ELLE Magazine in May 2015 that she chooses her roles based on whether or not her character is "overcoming obstacles and not in an over-the-top, Hallmark sort of way." The fact that she wants to make films that leave her audience feeling good, feeling inspired, and feeling lifted up — and that she wants to do so by making sure that they can relate to the very human stories that they're watching — is evident in everything she has done so far, from her work in the Pitch Perfect films to producing and starring in 2012's Would You Rather.
"I love watching huge sci-fi movies and horror movies, because it's a great escape," says Snow, who has starred in the horror movie Prom Night and voiced Naminé in the Disney fantasy role-playing game, Kingdom Hearts II, both of which are great escapes, in their own ways. "But, for me personally, as a passion, I like to do things that really speak to going through life and all the little details of that. Whether it's good or bad."
According to the actress, the message of Love Is Louder is that "love and support are louder and more effective than those voices that try to bring us down." And there are many reasons to produce projects that aim to touch people. In the least altruistic sense, such a project could be a cash grab or an Oscar reach, a message with an agenda. But, for Snow, her only agenda is making sure that people know that "they are loved and not alone." When people watch something that she has produced, directed, or starred in, Snow hopes relate in some way to what they've seen on screen, and hopefully feel better than they did before they sat down to watch.
As for what's next on her plate, well, Snow is busier than ever. "I just directed a PSA for us yesterday for Love Is Louder and shot a commercial a couple of months ago," she says. "[We're] just trying to get our hands in all the things that we do, and [I'm trying to] get my director's hat on a little bit more. It's good, it feels good. It's really fun to find those things and pick and choose what resonates with people the best."
That mission, and Snow's passion, is one very large part of the reason why, five years after its inception, Love Is Louder, as a charity and as a message, connects with people as powerfully as ever.
Images: Brittany Snow/Coopertone (2)