Fans Are Excited About KathleenLight's Polish Line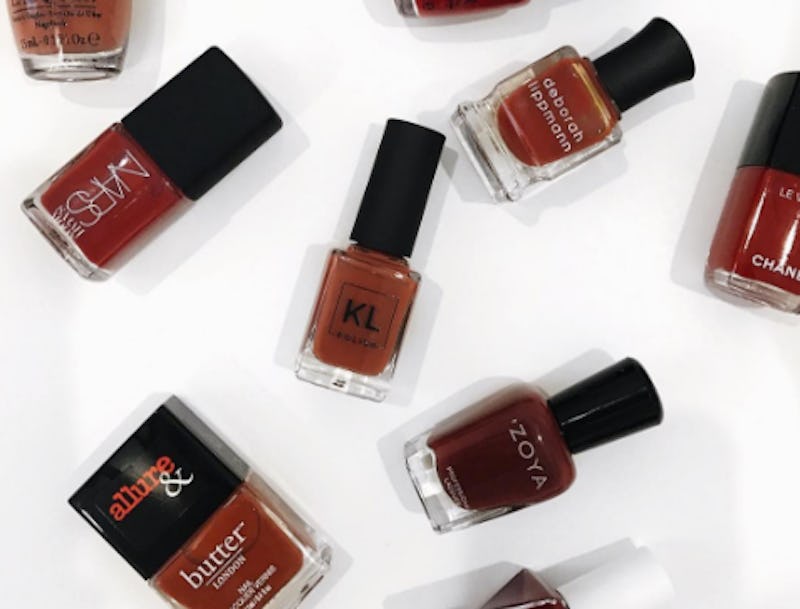 It's official! Kathleen Fuentes, AKA KathleenLights, is creating her own nail polish line. The YouTuber shared a picture of the packaging on her Instagram, and her fans freaked out. News has been buzzing ever since her very first Twitter hint, so you better believe that people are excited now. Twitter reactions to Fuentes' nail polish collection prove that this is one beauty launch that won't go unnoticed.
In case you're coming in late to all this exciting news, let me break it down for you. All the makeup news started when Fuentes posted to Twitter saying that she was working on a personal project. This was right around the time when the YouTuber was also posting multiple pictures of her polish collection as well as polls asking her fans nail-centered questions. It didn't take long for her fans to put the clues together.
After giving sneak peeks on social media, she finally released the clue to end all clues. Fuentes posted a picture of one of her nail polishes on Instagram, proving that her fans were right the entire time. The bottle is absolutely gorgeous too. The polish is a stunning terra-cotta color with minimalist packaging that is just her style.
It didn't take long for her fans to catch the hint either. KL Polishes can only mean one thing — that the news is official. People are instantly obsessed and they've only seen one shade. Here's what they had to say about Fuentes' new polish line.
Honestly, her resume is amazing.
She's even converting non-polish believers.
Don't die before launch day!
Now that's a true fan.
You can't stop her!
Making her subscribers proud one achievement at a time.
Love this.
I don't know about you, but I can't wait to see what else is in her collection!
Images: KathleenLights/Instagram (1)