This Muslim Beauty Guru Is COVERGIRL's Next Star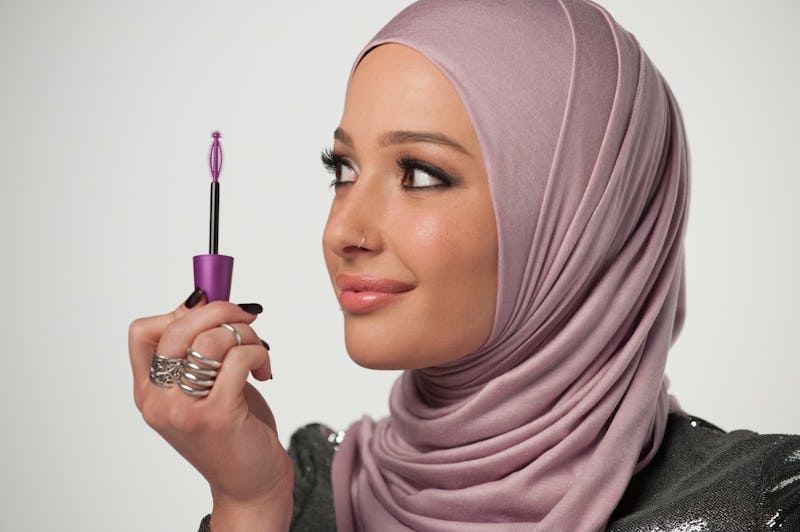 COVERGIRL proved that being "easy, breezy, beautiful" wasn't gender exclusive when they named James Charles as the first ever male campaign star. Continuing down their path towards bringing more inclusivity to their brand, COVERGIRL just named Muslim beauty blogger Nura Afia as their next ambassador.
Afia is one of YouTube's top beauty influencers, and she posed alongside a diverse group of ambassadors that includes actress Sofia Vergara, songstresses Chloe and Halle, and fellow beauty guru James Charles. The image is part of COVERGIRL's #LashEquality campaign, promoting their So Lashy BlastPro Mascara campaign. CoverGirl aims to spread #LastEquality series, one of the motivations behind casting Muslim beauty maven Afia.
The Denver-based vlogger launched her channel back in 2011, and she has already garnered a huge following that drools over every detail of her glam makeup looks. With over a combined following of over 500,000 on YouTube and Instagram, Afia was making waves on social media long before she was tapped to be COVERGIRL's next it girl. Her glam makeup tutorials not only feature the most on point strobing and glitzy smoky eyes, and she does it all while wearing her hijab.
With beauty lovers coming in every sexual orientation, religion, and race under the sun, it's refreshing to see COVERGIRL team up with a blogger like Afia. Her images from the campaign are absolutely stunning.
"It feels so surreal," said Afia in a statement from COVERGIRL. "Honestly, growing up and being insecure about wearing the hijab I never thought I would see Muslim women represented on such a large scale. It means the world to me and I'm so honored to be a part of this campaign with COVERGIRL. I couldn't be happier. I love COVERGIRL as a brand and everything they stand for. They really believe in beauty for all."
A TV commercial featuring Afia and the rest of the #LashEquality influencers is set to air during the week of Nov. 14.
Images: Courtesy COVERGIRL