Magical Ways To Let Your Love Of HP Shine Through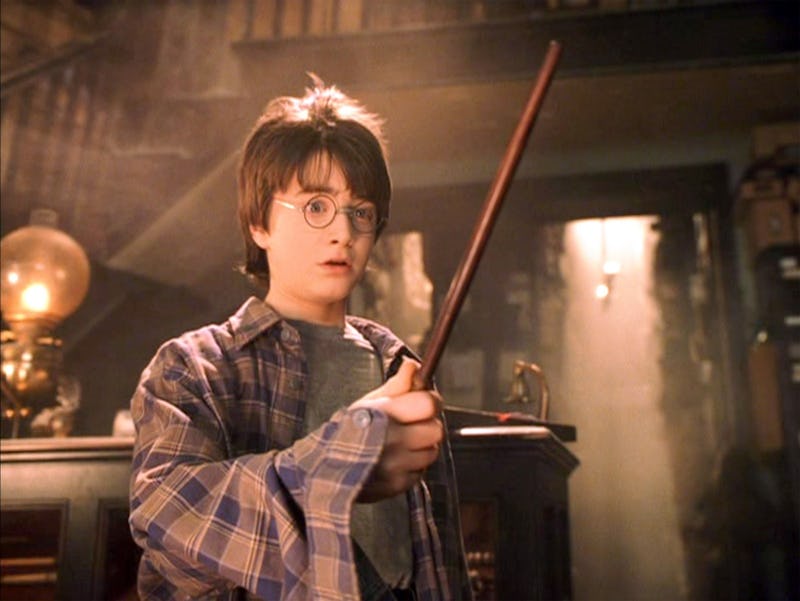 Harry Potter has been popular for a while, but these days it's come back in a big way: from the release of Cursed Child to the new movie series Fantastic Beasts and Where to Find Them , Potter fans have plenty of new material to enjoy. And, of course, there will always be the original series waiting to welcome you home, from Sorcerer's Stone to Deathly Hallows.
Of course, there are plenty of special events associated with Harry Potter – from the midnight book premieres to movie screening parties to visits to the Wizarding World of Harry Potter. Sometimes, it feels as if Harry Potter is best saved for these occasions. After all, you wouldn't want to get sick of the series, right?
Um, wrong. Every Potter fan knows you can't ever truly get sick of the Wizarding World, because it just means too much to you. Whether you grew up reading the books, or just recently discovered the world of Hogwarts, you can benefit from a little bit of magic every day. After all, just because the story happens inside your head, doesn't mean it isn't real. So here are some of the magical ways you can incorporate Harry Potter into your everyday life.
Bake Some Harry Potter-Inspired Food
You don't have to get onboard the Hogwarts Express to enjoy wizarding world sweets. Bustle has a full list of recipes for everything from Mrs. Weasley's fudge to treacle tart.
Turn Your Coffee Into Butterbeer
Butterbeer doesn't have to be a complicated recipe just for special occasions... you can order Butterbeer coffee from the Starbucks secret menu or make your own Butterbeer latte.
Sip Some Harry Potter Tea
If you prefer tea to coffee, there are tons of options for you from Adagio teas. Whether you're looking for a character-inspired blend or a tin of tea to coordinate with your house, this site has it all.
Listen To Harry Potter-Inspired Music
Did you know there's actually a genre of music inspired by Harry Potter? It's called wizard rock, and it will brighten your day. From A Very Potter Musical to wizard rock bands like Harry and the Potters, there are plenty of HP-inspired avenues for music. And of course, you can always listen to the beautiful soundtracks from the movies.
Channel Diagon Alley With A Brick Curtain
This DIY brick curtain craft will transform any entrance into the magical entryway to Diagon Alley. Just make sure you remember which bricks to hit.
Change Your Computer Desktop
It's an easy, free, and magical addition to your day: you see your computer desktop background every day, so why not choose a Harry Potter wallpaper?
Transform Your Toilet
Your toilet can become the entrance to the Ministry of Magic with this decal from WordFactoryDesign on Etsy. Of course, though it looks magical, I would recommend that you still not stand in your toilet.
Paint Your Nails With Potter-Inspired Polish
SpellBoundNails on Etsy has tons of Potter-inspired polish to choose from, with colors like "Ford Anglia" (pictured above) and "acromantula," that will add a subtle dose of Potter to your day.
Use Harry Potter-Inspired Makeup
With eyeshadows like "constant vigilance," "have a biscuit, Potter," and "you're just as sane as I am," and lipgloss in Shiro cosmetics stocks everything the makeup-obsessed Harry Potter fan could ever want.
Turn Your Car Into The Hogwarts Express
Maybe you can't ride a train to Hogwarts, but you can still turn your car into the Hogwarts Express with this Platform 9 3/4 car decal from DusselDesigns on Etsy. And if you're REALLY looking to transform your ride, you can turn it into the Knight Bus with this shrunken head accessory from Amazon.
Images: Giphy (1), Warner Bros (3)