Stila's Mystere Lipstick Won't Be Here For Long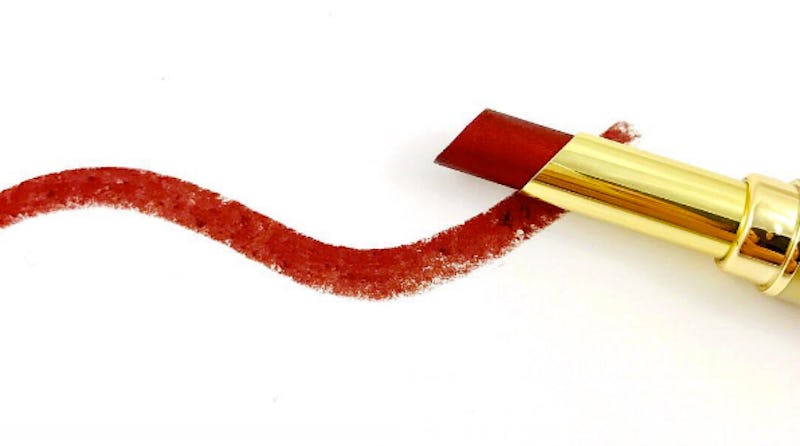 As the holidays get closer more surprising launches arrive, and each one gets a little better than the last. Surprising their fans with a launch that they voted for earlier in the year, Stila released a new holiday lip shade. The metallic red color is absolutely perfect for the holidays, so it came at the perfect time. There is one downfall though, Stila's Mystère Metal Matte Lipstick is limited quantity. You'll want to act fast if you want to get your hands on this lippie.
If you thought that you already had the perfect holiday red in your makeup collection, then think again. Remember that shade that Stila fans got to vote on back in July? Well, it's here and the timing couldn't be any better. Stila's Mystère Metal Matte Lipstick is a deep red hue that's metallic but also dries flat. On top of the gorgeous color, it's also long-lasting, comfortable wear, and made with Argan Oil, Castor Oil, and Vitamin E, according to the site. Does it get any better than that? I think not.
Although the lipstick is currently available on the Stila website, it won't be around for long. According to social media, there are only 500 of these products to go around. That means that they probably won't last the entire holiday season, so you should stock up while you can.
How stinking pretty is that! The deep red color looks like satin on the lips, but is completely matte. It's definitely worth the $22, if you ask me. It's the same price as the other Matte Metal Lipsticks, but, unlike the others, is limited quantity.
As of Nov. 16 at 11am EST, Mystère is still available on the Stila site. Something tells me that it won't be for long though. The color won't be available anywhere else either. That means once this shade sells out, it's gone for good.
Whether you're looking to snag one for yourself, buy one for a friend, or both, you really can't go wrong with this beauty buy. After all, everyone needs a good holiday red in their makeup bag.
Images: stilacosmetics/Instagram (1)