Kylie Cosmetics' Holiday Box Is Spectacular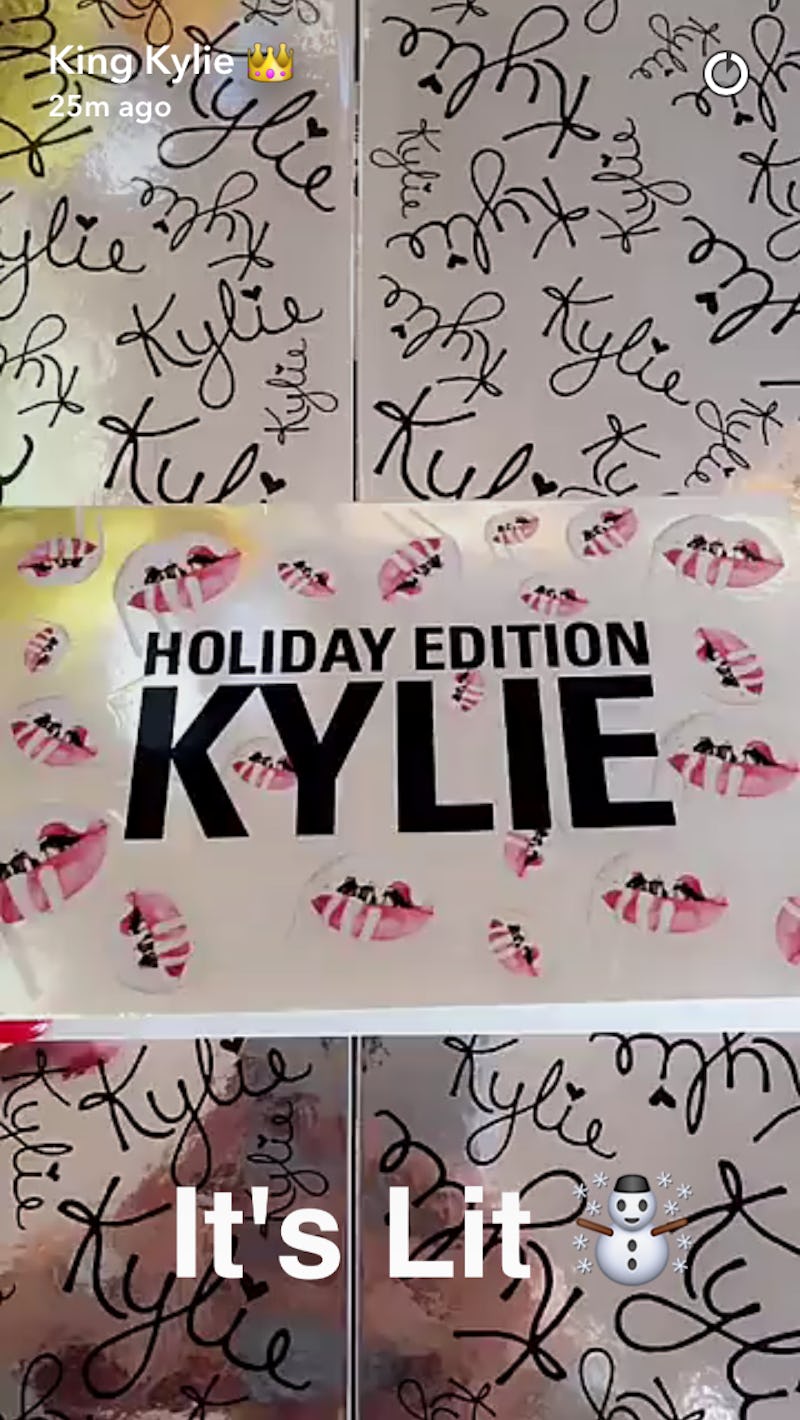 ICYMI, Wednesday night, Kylie Jenner showed off her entire Kylie Cosmetics holiday collection via Snapchat. If you were patient enough to watch the whole thing, you would have seen that at the end, Jenner revealed that there will be a special edition Kylie Cosmetics holiday box that will basically be on every single Kylie fan's wish list, because it is stacked.
Naturally, Kylie's holiday box will include a majority of the products from Kylie's holiday collection. There are 10 different lip colors in the special holiday box, including a full size Koko, Candy, Angel, Brown Sugar, Pumpkin, Mary Jo, Jolly Gloss, Vixen, Naughty, and Okhurr.
The holiday box also includes Kylie's limited edition white Kyliner in Snow, both in pencil form and a creme formula that includes a liner brush. But that's not the only eye product in the box — there's also three creme eyeshadows in yellow gold, golden plum, and camo, along with the brand new KyShadow palette.
Everything from Kylie Cosmetics' Holiday Collection, including the special holiday box, will be released on Monday, Nov. 21 at 1p.m. PST, but you better act quickly, because I can almost guarantee that these holiday products will sell out quickly.
No word yet on how much this magic box will cost, but for all of the goodies included, it probably costs a pretty penny.
Image: Kylie Cosmetics/Instagram