Here's Where To Get Takeout For Thanksgiving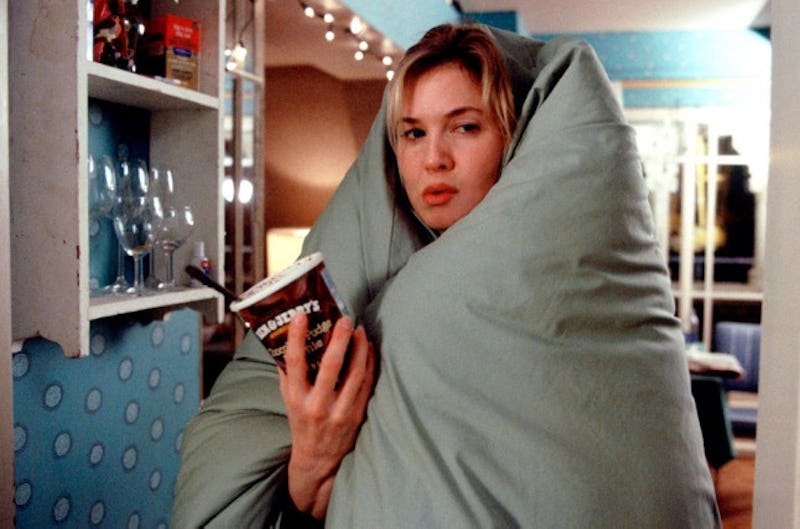 Here's a wacky idea: this Thanksgiving, don't cook, don't leave the house, and still stuff your face. Yeah, you can do that, and with the help of these Thanksgiving takeout options for 2016, you can have your cake and eat it too. Think about it: we spend so much time stressing out over what to cook and how to cook it and who should cook what and where to get the ingredients and when we're actually going to find the time to cook — and what's the point?
If you're not super into cooking, there's no reason to stress out over it and force yourself to get into something that isn't interesting for you. If you don't want to give up a day of work or leisure to tend to a turkey in the oven, you don't have to! There are plenty of national chain restaurants that are offering take out on the big day so that you can get that warm tasty meal without even having to turn on the stove.
So for those of you who want someone else to cook your meal, but you don't want to have to leave the house or your sweatpants and fuzzy slippers to eat it, you're in luck. The following restaurants are here to save your Thanksgiving:
Head to the Whole Foods prepared food section and fill up a few boxes with turkey and all your favorite sides. Or get whatever kind of food you want, no one's making you eat turkey! If you want to fill up six boxes with pasta, it's a free country. This feast is the best because there's no cooking necessary. It's the Thanksgiving buffet of your dreams.
Spice up your Thanksgiving grub, Italian style. Here you can get all of the traditional turkey day dishes, plus a few extra Italian seasonings including sausage and garlic potatoes. To-go meals are available starting Nov. 20!
If turkey ain't your thang, get yourself some chicken wangs. But yeah, they have roasted turkey for Thanksgiving, too. Boston Market has the best sides, everyone knows this. Get yourself some bird meat and load up on those extras. They'll have carry-out service all day.
Don't forget your pies! Order some Bakers Square pies and pick them up before the festivities begin. All the delish, without any of the burnt crusts and mess. Options include Harvest Pumpkin with whipped cream, Southern Pecan, French Silk, Country Apple, and more.
If you're board of the traditional Thanksgiving and looking for a new but different meal with a twist, you'll drool over these Cajun-smoked BBQ inspired traditional dishes. Call ahead of time to secure your order.
They're calling it the "Holiday Party Platter," and it's basically a massive feast wrapped up in a box. There's enough food in this platter to feed a village ... or a very hungry family. Order ahead of time to ensure that you get what you want on time!
Starting at 11 a.m., you can take out Thanksgiving day dinner orders all day. You can get a turkey feast, a ham feast, or both! Also don't forget to order some pies, that's one of their specialties.
You can either get the whole dinner, or you can cook your own turkey and get the sides to go at Mimi's Cafe. It's French-inspired cooking, so honestly, it's probably going to be fancier than anything you'd be able to whip up at home. Though do feel free to trick your family into believing you cooked it all.
You've got to place your order for take out 24 hours in advance, but you can pick it up as early as Nov 22. and store it in the refrigerator until it's ready to be reheated and served. This way you don't have to leave the house at all on Thanksgiving!
Images: Giphy, Universal Pictures