Kylie Cosmetics' LE Kyliner Shade Is Perfect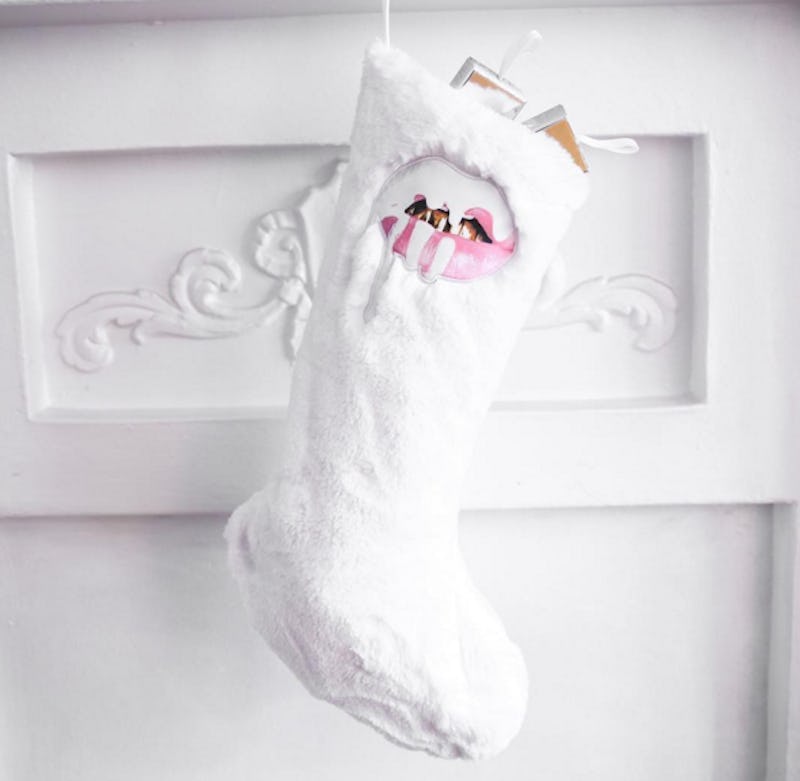 As if the holiday season wasn't great enough, Kylie Jenner had to go and make it even better. She's providing incredible makeup options that you can hang on your tree, wear on your face, carry your goodies around in (I mean, a makeup bag and a stocking?!) and so much more. Many of the products are limited edition, so you need to find out what color the Kylie Cosmetics Holiday Edition Kyliner is, like, now. That way, you'll be able to give your makeup a super winter-y feel.
If its limited edition status wasn't enough to convince you to make a purchase, then its coloring will be. The Holiday Edition Kyliner is a bright white shade called "Snow," and it will be the perfect way to top off all of your eyeshadow looks all throughout the holidays. Whether you're wearing silver sparkly shades or going with a deep jewel-toned smokey eye, there's nothing wrong with adding a bit of "Snow" to your eye lids. It fits right in with the season, after all.
As usual, this Kyliner comes with a pencil liner as well as an angled brush and gel liner combo. So, with these products on-hand you'll be able to easily apply a little bit of white along your lower lash line, waterline and upper lash line with ease.
You can find the Snow Kyliner in the Holiday Box Set, but here's to hoping that it will be sold separately, too!
Although, getting this entire set just to get your hands on this product wouldn't be so bad, either, you know?
Yeah, go ahead and claim this product now, especially if you and your friends want to go in on a box set and slit the goodies! That really isn't a bad idea, actually.
It's going to pair so well with these eyeshadows, especially those dusty rose hues and that bright silver. YAS!
Here's to hoping you wind up with some great makeup and most importantly, that latest Kyliner shade in your stocking!
Be sure to shop the moment this collection drops at exactly 4 p.m. ET/1 p.m. PT on Nov. 21 to get in on the Holiday Edition action. Happy holiday shopping, everyone!
Images: kyliecosmetics/Instagram (1); kylizzlemynizzl/Snapchat (3)