The Kylie Shop's Interior Is Going To Be Amazing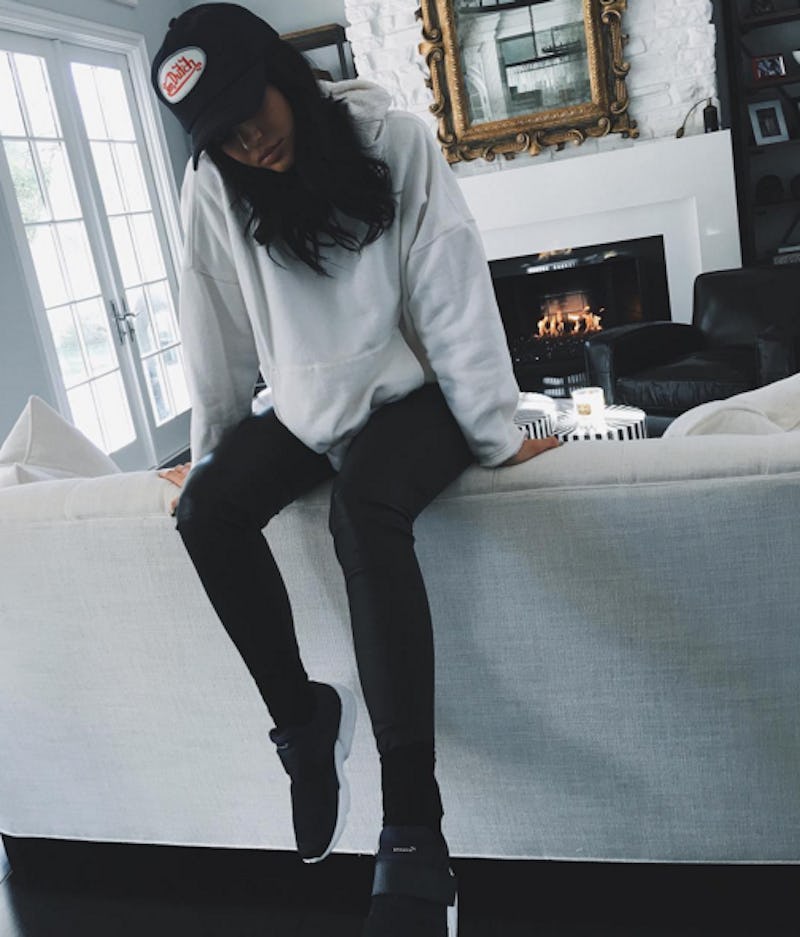 If you've ever wondered what a day in the life of Kylie Jenner would be like, you're about to have the chance to find out. Jenner started teasing The Kylie Shop online yesterday, and a press release states that this store is going to hold a ton of Kylie Cosmetics goodies and more. What will The Kylie Shop look like inside? Let's just say, now's your chance to get the full Jenner experience.
According to the press release, the pop-up shop, which opens up in California on Dec. 9, was designed by Jenner herself and it "offers a 360° immersion into the beauty starlet's most intimate world." Sounds pretty amazing, right? Well, get this! A portion of the store was even designed to replicate Jenner's bedroom, décor, furniture and all.
There will also be a massive Christmas tree where you can find Kylie Cosmetics "ornaments," a.k.a probably her Lip Kits and glosses, hanging from the tree. Apparently, Jenner's all about making you feel at home for Christmas, and I don't know about you, but I certainly wouldn't mind seeing this kind of extravagance in person. She's already created covetable products and a crazy adrenaline-rushing online shopping experience, and by the sounds of it her IRL shopping is going to be just as popular. Because let's be real — there's no wrong way to shop for Kylie Cosmetics products.
While no photos of the decorated pop-up shop have been released, we can make some educated guesses based on what we've seen on Jenner's Instagram.
It seems like Jenner been very hands-on in the design process.
So, get ready to have a very special experience inside this store.
Because if it looks like her actual home, it's going to be so luxe.
If this store has a bathroom, I'd be happy to spend all of my time in there.
I would expect plush couches for lounging galore.
And the perfect mirrors for taking selfies, of course.
With its winter theme, I think there's bound to be fur blankets everywhere.
A roaring fireplace? Yeah, that'd be nice.
We might see plenty of Kylie Cosmetics artwork, too.
There's going to be a holiday tree on display.
You know how the Kardashians/Jenners like to go all out for Christmas.
I bet there will be tons of Kylie Cosmetics-themed holiday decorations.
Living like King Kylie (even if only for a moment) doesn't seem half bad.
Images: kyliejenner/Instagram (1)